Overwatch Update 3.30 June 14: Full Patch Notes Detailed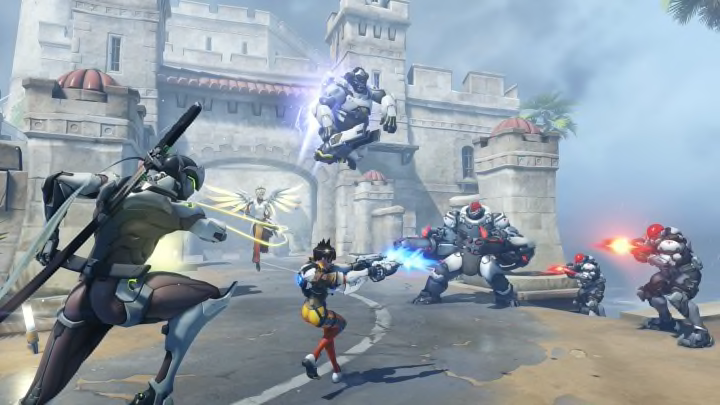 Image courtesy of Blizzard Entertainment
A new patch has been rolled out for Overwatch. While the update isn't huge, it does aim to fix some annoying bugs that have made their way into the game lately.
It's an exciting time for Overwatch fans. The game's long awaited sequel is gearing up for its second beta later this month, following the announcement that Overwatch 2 will be a free-to-play game. What this means for the state of the game, and some of the changes happening compared to the original Overwatch, are set to be discussed in a dedicated livestream tomorrow on June 16.
While there's still a bit of time before Overwatch 2 officially launches on Oct. 4, players still have the original Overwatch to tide them over. Just yesterday, a new update was rolled out, fixing a few pesky bugs and issues. Here's what you need to know.
Overwatch Update 3.30 June 14: Full Patch Notes Detailed
As mentioned, this round of updates are pretty small but will go a long way to help the game remain in a stable state.
General Updates
Stability updates and fixes.
Bug Fixes
Fixed a bug that caused 'Voice Chat Mode' sound setting to reset after relogging.
The main focus for Blizzard right now is Overwatch 2, so fans of the original shouldn't expect too much in terms of major content. Tomorrow's livestream event will no doubt shed some more light on the future of the game.
Want to know how to tune into the livestream? You can find all the details here.