Overwatch Will Not Be Changing Previous 'Cowboy' Content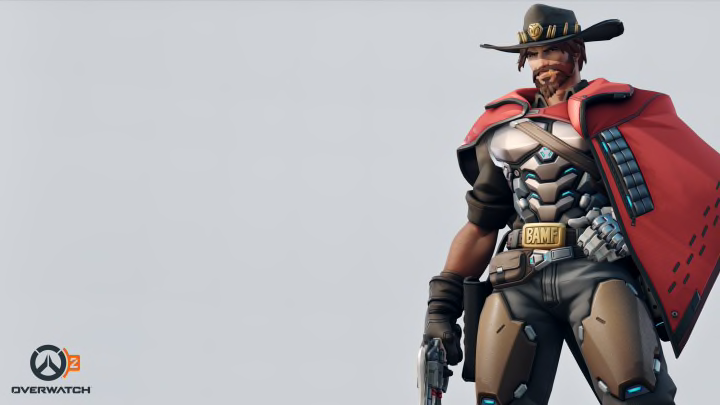 Overwatch staff have confirmed they will not be changing previous game content to match Cole Cassidy's new name. / Blizzard Entertainment
Overwatch staff have confirmed they will not be changing previous game content to match Cole Cassidy's new name.
Blizzard Entertainment has finally settled on a new name for its cowboy Overwatch hero: Cole Cassidy—likely named after wild west legend Butch Cassidy. Alongside this change, the company has offered its players the opportunity to give themselves a similar new start by changing their Battletags for free. However, one reply to that announcement tweet has revealed further information around how Blizzard is handling the change when it comes to old content.
Overwatch Will Not Be Changing Previous 'McCree' Content
The original tweet was published via the verified Overwatch Twitter account on Monday, Oct. 25. It pertained to how players could change their BattleTag, but it appears one fan had some further questions about the new start given to Cassidy.
Later that day, @dragonson04 replied to the tweet, asking about the fate of old content such as "The Reunions short, all the in-game voice lines referring to him as Jesse McCree" and so on.
"Just saying, this whole thing isn't going to work well," they wrote.
Overwatch staff replied through the verified account the following day, Oct. 26, explaining how Blizzard was planning on handling such cinematics and cosmetic content. According to the reply, the pieces mentioned by @dragonson04 will "remain unaltered."
"This affects content moving forward, both in game and out," the account wrote.
There are no further replies or pieces of information available at the time of writing. It's possible that the Overwatch narrative team could have an ace up their sleeve to explain Cassidy's new name with the lore. Hopefully, that will clear up the discrepancy for old and new fans.