Overwatch Workshop Mode Brings Ultimate Dodgeball to Life
By Max Mallow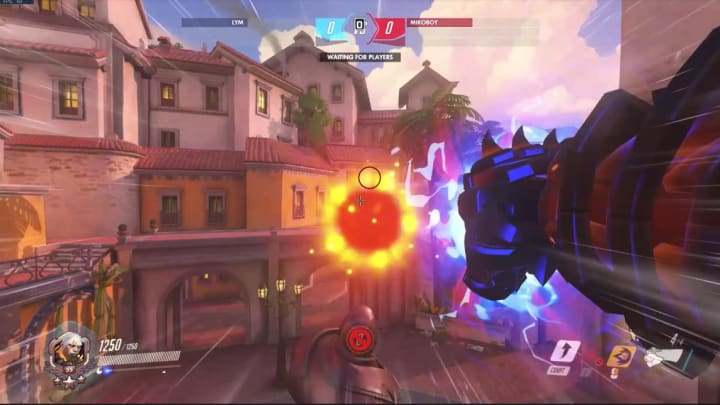 Overwatch Workshop creations continue to populate the front page of the Overwatch Reddit since the feature's introduction.
From fans creating a game mode based off of Avengers: Endgame, to trying to port Super Smash Bros. into the Overwatch universe, the level of creativity seems endless.
Another mode, from u/Lymbow, brings back the age old saying, "If you can dodge a Doomfist, you can dodge a ball."
Overwatch Workshop Mode Brings Ultimate Dodgeball to Life
That's right, Lymbow created a mode they call Ultimate Dodgeball. Showcased by two Doomfists on Elimination map Castillo, the ball starts in the middle of the map on top of the statue. Then, players can pick up the ball which reacts accordingly to the user in control. If you hit the enemy, they die.
The ball has coded physics as well to bounce off of surfaces, a showcase of how in-depth and detailed coders and creators can be in the Overwatch Workshop.
For those wanting to try out the game mode, use code ATDWA in the Workshop. Also check out the game's page for more information.