Top Games
Pac-Man 99 Battle Royale to Launch Exclusively on Switch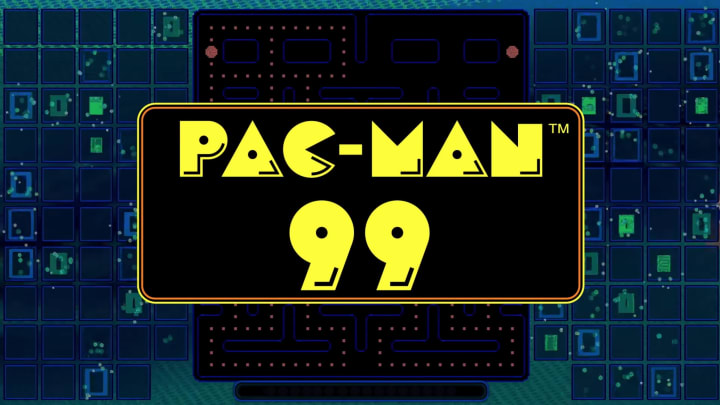 Pac-Man 99 drops Tuesday night at 9 p.m. ET.
Pac-Man 99 is a free-to-play Pac-Man battle royale, and Nintendo says it's coming to the Switch Tuesday at 9 p.m. ET.
The game follows the same format as Tetris 99 and Mario Mario Bros. 35, setting 99 players against one another in a last-player-standing showdown. Players eat up pellets and dodge ghosts on their own board, then chomp down on a power pellet and devour ghosts to send them to clog up other players' boards as Jammer Pac-Men.
To up the potential for player interaction, Pac-Man 99 also introduces sleeping ghosts. If the player eats these dormant ghosts, they'll line up behind one of the four active ghosts on their board. Then, after picking up a power pellet, the player will be able to eat both active and sleeping ghosts and send them out to attack other players.
Although the game itself is free, players can only jump in if they're Nintendo Switch Online subscribers. That'll run you $20 per year, but it also includes the ability to play online multiplayer games, so there are worse deals out there. Additional theme packs and game modes can be purchased using real world cash, but they're entirely optional.