Papers, Please Mobile Release Date Revealed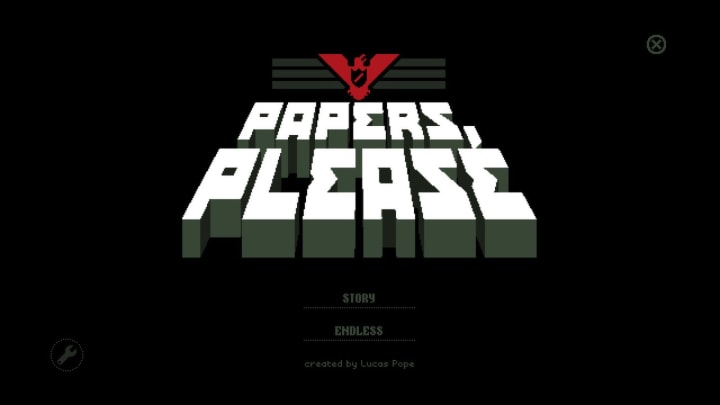 "The complete game, optimized for touch and coming soon to your phone and tablet." / Image courtesy of Lucas Pope
Papers, Please, the puzzle simulation video game created by indie game developer Lucas Pope in 2013, is coming soon to mobile, Pope announced Saturday.
The game was initially released in August 2013 for Windows PC and Mac before coming to Linux in February 2014 and PlayStation Vita in December 2017.
Papers, Please Mobile Release Date Information
Papers, Please is officially set to be released for mobile players on iOS and Android on Aug. 5, 2022.
Spearheaded by the efforts of developer Lucas Pope and publisher 3909, Paper, Please has been widely touted as an example of an empathy game and a demonstration of video games as an art form.
The game was recognized with various awards and nominations from the Independent Games Festival, Game Developers Choice Awards and BAFTA Video Games Awards, and was named by The New Yorker, Wired, Ars Technica and PCWorld as Best Game of 2013.
In August 2016, Pope tweeted that more than 1.8 million copies of Papers, Please had been sold.
Papers, Please invites players to step into the shoes of a border checkpoint clerk in the fictional country of Arstotzka in the year 1982. Although the task is to simply inspect the documents of immigrants looking to enter the country, the difficulty gradually ramps up as players are handed more and more means to determine if the immigrants aren't what they appear to be.
There are said to be over 20 different endings and an endless mode, which certainly makes as to why players have long been hooked on the game.