PAX Arena to Host $25,000 Valorant Invitational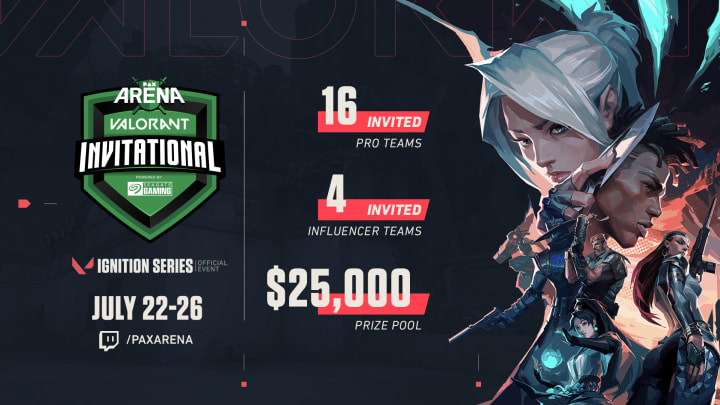 PAX Arena and Riot Games will host the $25,000 Valorant Invitational Powered by Seagate from July 22-26.
The tournament, which is part of the first Valorant Ignition tournament series, will see 16 teams of professional Valorant players and four teams of influencers compete virtually for their share of the prize pool. Eight teams will advance to the single-elimination quarter finals July 24, and the tournament will culminate in a best-of-five finals July 26 in which the winner takes home $10,000.
"PAX events have been a staple in esports and gaming for years," said Riot Games head of North American esports partnerships and business development. "We're proud to partner with PAX to build on their tradition of bringing communities together, and start a legacy with VALORANT esports in North America.
"Combining our region's top VALORANT competitors with A-list broadcast talent and partners, the Invitational will be a tournament fans won't want to miss."
The first two days of the tournament, starting July 22 at 5 p.m. ET, fans will be able to watch the action on the individual channels of participating players. The broadcast will be centralized on the PAX Arena Twitch channel July 24 at 3 p.m. ET.
Derek "WTFMoses" Moseley will host the PAX Arena broadcast. Alex "Goldenboy" Mendez, Chris Puckett, Dan Gaskin and Lauren "Pansy" Scott will cast.
The last two days of play will begin 5 p.m. ET each day.