PJ Pepperoni Fortnite Skin Price, Outfit, Images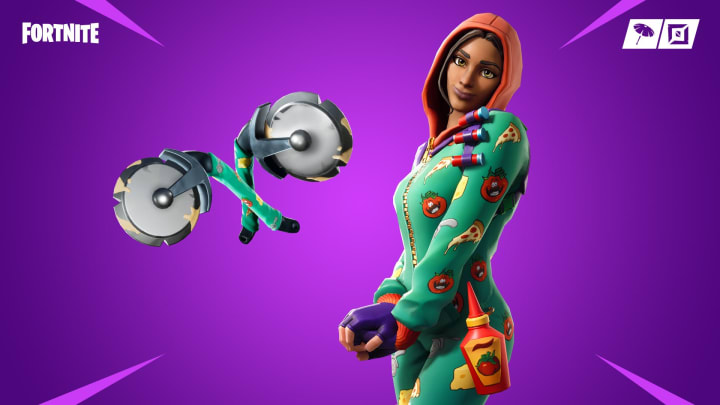 PJ Pepperoni Fortnite skin is a new cosmetic you can get in the shop. Here's what's new and how much it costs.
PJ Pepperoni Fortnite Skin Price
The PJ Pepperoni outfit is available in the shop for 1,200 V-Bucks. The pajamas are adorned with slices of pizza and a creepy tomato. Getting the outfit will also include the Cheesy Back Bling, which is just a golden wedge of cheese.
PJ Pepperoni Fortnite Skin Images
To go with the PJ Pepperoni outfit, there is also an uncommon Pickaxe that resemble dual pizza slicers called the Pair-perroni. There's also the Pizza Party emote, which will summon a pizza and play some music. Pair-perroni will cost 500 V-Bucks and Pizza Party costs 200 V-Bucks.
The puns here might be a little too cheesy even by Fortnite standards, but now you can make Pizza Time all the time.
Photo courtesy of Epic Games.