Apex Legends
Players Discover Third-Person Mode Easter Egg in Apex Legends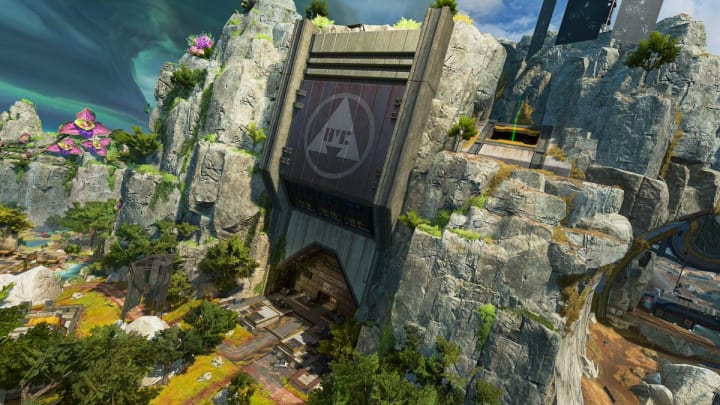 Players are re-discovered a once-thought lost camera mode in Apex Legends that previously allowed players to swap into the third-person perspective. / Respawn Entertainment
Players are re-discovered a once-thought lost camera mode in Apex Legends that previously allowed players to swap into the third-person perspective.
This can only be done in the Firing Range, of course, as finding the Easter egg mode in competitive play would provide an unfair advantage to some players. Previously, the mode had disappeared, but seems to have been reinstated as of Season 11. Like any good Easter egg, this one requires a bit of masterful gameplay to unlock.
Here's how to access the mode.
How to Switch to Third-Person Mode in Apex Legends
We've broken down how to swap into the third-person perspective below:
Load in to the Firing Range practice map.
Head all the way to the very back—past the first round of targets, beyond the red-orange humanoid dummy, and up the stairs behind it.
Locate the digital vertical banners on the rightmost side along the back of the map and climb up toward them.
To the immediate right, just around the corner of the rock supporting them, locate a narrow cliff's edge with a small shrub in front of it.
Crouch in the shrub and swap to the Legend desired to use in third-person.
Once the player leaves the Legend select screen, they should be automatically swapped into third-person. They may notice a few animation discrepancies between the two—but this is to be expected, as third-person was never meant to be a full part of the game.
Players recommend using high mobility characters such as Pathfinder, Wraith, or Ashe, to reach the ledge due to their ability to zip from one point to another in a given space. Additionally, some claim the inventory needs to be completely empty for the mode to switch on.
Apex Legends Season 11: Escape is currently available to play.