Pokemon Brilliant Diamond/Shining Pearl Easter Egg Appears on Jan. 12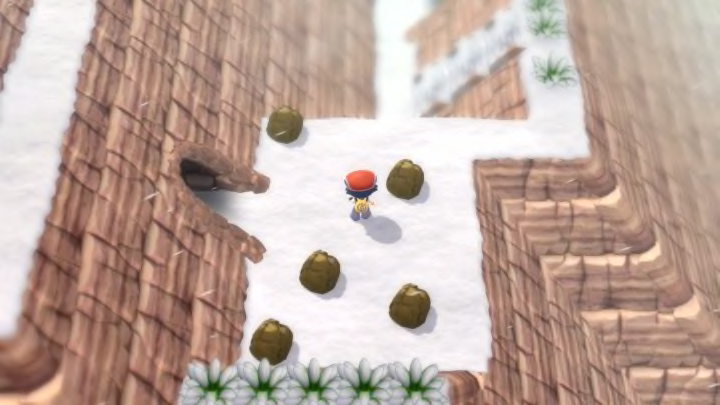 Pokemon Brilliant Diamond and Shining Pearl players have the opportunity to experience an annual Easter egg event today, Jan. 12. / Nintendo, The Pokemon Company
Pokemon Brilliant Diamond and Shining Pearl players have the opportunity to experience an annual Easter egg event today, Jan. 12.
Staff sprinkling bits of themselves into the games they create aren't uncommon. From little mentions of favorite drinks to names to namesakes and more, fans may be hard-pressed to find a game untouched by studio references in one way or another. Pokemon Brilliant Diamond and Shining Pearl are no exception.
Pokemon Brilliant Diamond/Shining Pearl January 12 Easter Egg Explained
For the duration of the day, trainers will be treated to Diamond Dust falling from the sky in Snowpoint City. This is in honor of Pokemon director and composer, Junichi Masuda, one of the most notable names of the franchise, in celebration of his birthday.
Trainers may also notice an uptick in rare Pokemon spawns and a quicker hatching distance for any eggs they may be carrying today.
Masuda is currently on the board of directors for Game Freak, having founded the company alongside Satoshi Tajiri and Ken Sugimori in 1989. He was one of the original developers for the Pokemon Red and Green games and worked as a composer for the Yoshi video game which debuted on the Nintendo Entertainment System (NES) and Gameboy in 1991. Later, Masuda took on the role of director and producer for the Pokemon Ruby and Sapphire games in which he named a character after his daughter.
He is one of the primary staff members in charge of naming and approving new Pokemon designs. According to him, the most difficult part of designing is making sure the new Pokemon appeals to a global audience. In 2018, he revealed that the Let's Go! series would be his last foray as a game director for the franchise, wanting to pass the torch to the younger developers in the studio.
Happy birthday, Mr. Masuda!