Pokemon GO
Pokémon GO and Pokémon Trading Card Game Crossover Event Details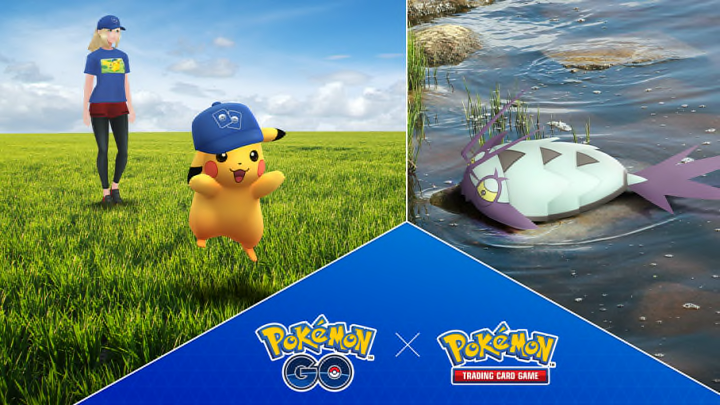 Image courtesy of The Pokémon Company
Pokémon GO trainers sad that the Pokémon GO Fest has come to an end so soon need not worry, the next exciting event is just around the corner with a crossover with the Pokémon Trading Card Game set to begin on June 16. Here are all the details we know so far about this crossover.
Pokémon GO and TCG Crossovers: What We Know So Far
Special events will be coming to both the Pokémon GO and TCG games soon. Pokémon TCG will feature all-new cards, based around event Pokémon found within Pokémon GO, as well as around the three teams present in the game, Team Instinct, Team Mystic, and Team Valor.
Image courtesy of The Pokémon Company
The Pokémon GO event will feature the usual parts of an event in that game, special featured encounters, raids, special Pokémon hatching from eggs, as well as an all-new event Pikachu, and the debuts of two new Pokémon into the game. Many of the featured Pokémon as a part of this event take us back to the game's earliest generations, highlighted by the Kanto starters slated to appear more frequently in the wild, and in Mega Raids as their final evolution. Additionally, Mewtwo will be making its long-awaited return to five-star raids for players to take on with the possibility of catching.
Wimpod, Golisopod, and an event Pikachu wearing a TCG hat all make their in-game debuts, with Golisopod having the opportunity to be shiny when players encounter it. Additionally, Meltan can be caught by obtaining the mystery box from transfering a Pokémon from Pokémon GO to Pokémon HOME.
Make sure to check out the Pokémon GO blog update on this event for all the details.