Pokémon GO Champion Throwback Challenge: Everything You Need to Know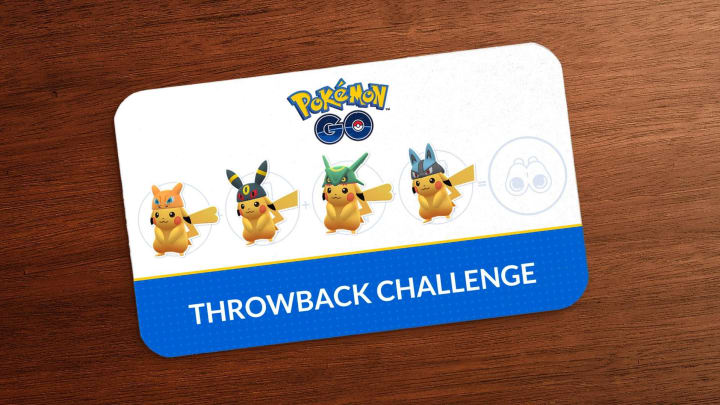 Are you ready to be a Pokémon GO Throwback Challenge Champion? / Photo by Niantic
Pokémon GO Champion Throwback Challenge is finally here. After journeying through the Kanto, Johto, Hoenn and Sinnoh Throwback Challenges, we're at the last event. The Champion Throwback Challenge celebrates Unova and gives us out first Galar Pokémon in Pokémon GO.
The Champion Throwback Challenge will run from 1 p.m. June 3 to 1 p.m. June 8 in your local time. During the event Pokémon from Unova will appear more frequently in the wild. In addition, Galarian Forms of Pokémon already in the game will be available for the first time.
You can find and hatch from 7km eggs Galarian Meowth, Galarian Zigzagoon, Galarian Darumaka and Galarian Stunfisk. You can even evolve them, introducing Perrserker and Obstagoon for the first time in Pokémon GO.
Pokémon GO Champion Throwback Challenge: Everything You Need to Know
There is also a special research event that you can only access if you've completed the previous four timed research quests. If not, you can buy a ticket from the shop for about $8 to participate.
The special research will reward you with encounters for Galarian Stunfisk, Galarian Meowth and the three Unova starters: Snivy, Oshawott and Tepig. Completing the research will get you a Genesect and Professor Willow's Glasses.
If you've already complete the Champion challenge, you can still get the ticket for different rewards. Instead of Pokémon encounters, you'll get candy for those Pokémon and you'll get 10 Rare Candy rather than Professor Willow's glasses.