Pokemon GO Cliff July 2022: How to Beat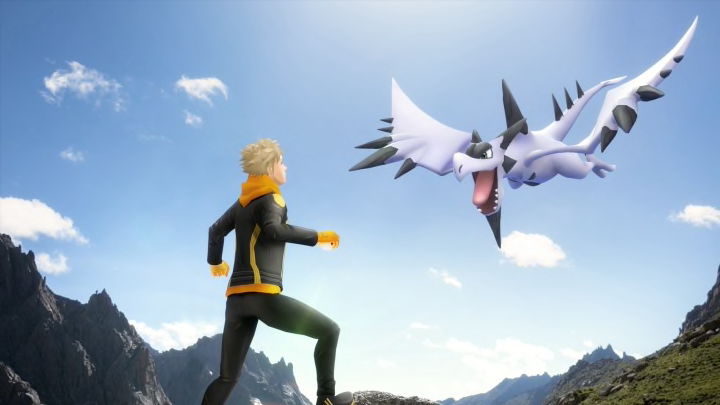 Cliff has upgraded his team in Pokemon GO, meaning trainers will have to adjust their own accordingly. / Niantic Labs
Cliff has upgraded his team in Pokemon GO, meaning trainers will have to adjust their own accordingly.
Like the other Team GO Rocket Executives, Cliff changes his team periodically to keep up with whichever Pokemon Team GO Rocket is currently obsessed with. We've detailed his current team as of July 3 and the counter choices trainers can use against it.
How to Beat Cliff in Pokemon GO: July 2022
Cliff will always start with one Pokemon, and then choose his second and third from a pool of available species.
First Pokemon: Cubone
Most trainers can pick this adorable orphan out of a lineup with ease. Cubone is a ground-type and the pre-evolved form of Marowak. It is particularly weak because of this and easily disposed of.
Its best counter choices are any powerful water, grass, or ice-type. For example:
Kyogre (Waterfall + Surf)
Kingler (Bubble + Crabhammer)
Roserade (Razor Leaf + Solar Beam)
Abomasnow (Powder Snow + Avalanche)
Second Pokemon: Electivire, Luxray, Omastar
This tier is a bit easier to plan for than the next one thanks to Electivire and Luxray sharing a type. Both of these are electric-type Pokemon, while Omastar is the odd one out as a water and rock-type. Fortunately, this means its Achilles' Heel is a grass-type — which is an option to beat Cubone, above.
The best counters for Electivire and Luxray are:
Groudon (Mud Shot + Earthquake)
Excadrill (Mud Slap + Drill Run)
Garchomp (Mud Shot + Earthquake)
Rhyperior (Mud Slap + Earthquake)
Meanwhile, Omastar's best counters are:
Roserade (Razor Leaf + Solar Beam)
Zarude (Vine Whip + Power Whip)
Tangrowth (Vine Whip + Power Whip)
Third Pokemon: Swampert, Charizard, Tyranitar
This is the most challenging part to plan for. Once again, Swampart and Tyranitar share a type weakness, grass-types, but they don't share it in the same severity. Meanwhile, Charizard eats grass-types for breakfast, so bringing a grass-type to this round wouldn't be the best idea.
Since grass-types are optimal in round one and could be carried over into round two, we'll only be addressing Charizard's counter choices here:
Rampardos (Smack Down + Rock Slide)
Regirock (Rock Throw + Stone Edge)
Rhyperior (Smack Down + Rock Wrecker)
Tyranitar (Smack Down + Stone Edge)