Pokemon GO
Pokémon Go Día de Muertos 2022 Collection Challenge Explained
By Aaron McIntire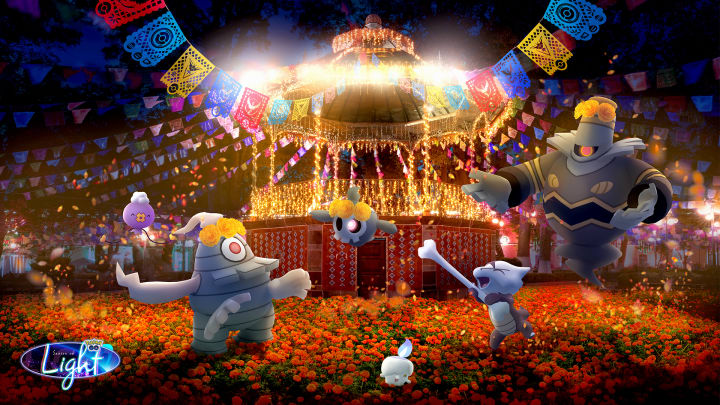 Niantic Labs, Pokémon Company
From Nov. 1, 10 a.m. local time to Nov. 2, 8 p.m. local time, Pokémon GO will be celebrating Día de Muertos by offering many events including the debut of a new version of Duskull wearing a cempasúchil crown. As part of the Día de Muertos event, there will be a collection challenge for players to complete. Here is a quick guide for the Día de Muertos collection challenge in Pokémon GO.
Pokémon Go Día de Muertos 2022 Collection Challenge
Those that manage to complete the collection challenge by the end of the Día de Muertos event will be rewarded a Poffin, an incense, and a chance encounter with an Alolan Marowak. In order to receive these rewards players must first manage to capture these Pokémon.
Cubone
Chinchou
Litwick
Roselia
Sunkern
Swirlix
Those worried about collecting all these Pokémon in time should not panic. During the holiday these Pokémon will appear more frequently in the wild, especially in Latin America and the Caribbean. All the Pokémon listed except for Chinchou and Litwick will also be more attracted to incense and lures. Activated incense and lures will last for 90 minutes during the event so as long as players are keeping an eye out throughout the day completing the Día de Muertos collection challenge should not be too hard.
The Pokémon GO Día de Muertos celebration is just one of the many events happening during the Season of Light. From now until the rest of the of year there will be plenty to see and do in Pokémon GO.