Pokemon GO
Pokémon Go Día de Muertos 2022 Field Research Tasks
By Aaron McIntire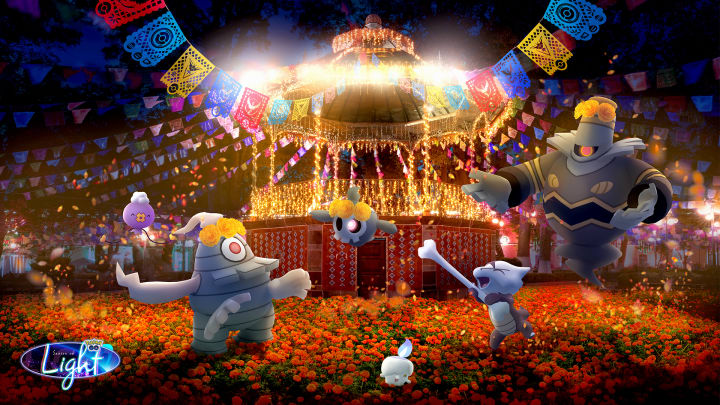 Niantic Labs, Pokémon Company
To help celebrate the holiday Día de Muertos, Pokémon GO is hosting an in-game event themed around the November holiday. Among many of the things to do during the day is a series of field research task encounters. One of the ones debuting during the event is a new variation of Duskull. This new Duskull can be seen wearing a Cempasúchil crown, a popular headpiece worn during
Día de Muertos. Here are the Pokémon that can be encountered after completing the field research task during the 2022 Día de Muertos event.
Pokémon Go Día de Muertos 2022 Field Research Tasks
Completing these field research task will reward players with the chance to catch all these Pokémon.
Cubone | Make a Great Throw
Roselia | Make a Nice Curveball Throw
Litwick | Make a Nice Curveball Throw
Houndoom | Win a Gym Battle
Cempasúchil crown Duskull | Make three Great Curveball Throws
These Pokémon can also all appear as shiny Pokémon so be on the lookout. Completing field research tasks is not the only way to catch these Pokémon. Many listed like Cubone and Litwick will also appear more frequently during the event. They will also be more drawn to incense or lures which will last for 90 minutes during the Día de Muertos event.
Completing a field research task will also reward players with one stamp per day which will be helpful in order to capture this month's Research Breakthrough Pokémon Starmie. Season of Light will continue to bring exciting new events and features to Pokémon GO until December.