Pokemon GO Fest 2020 Rewards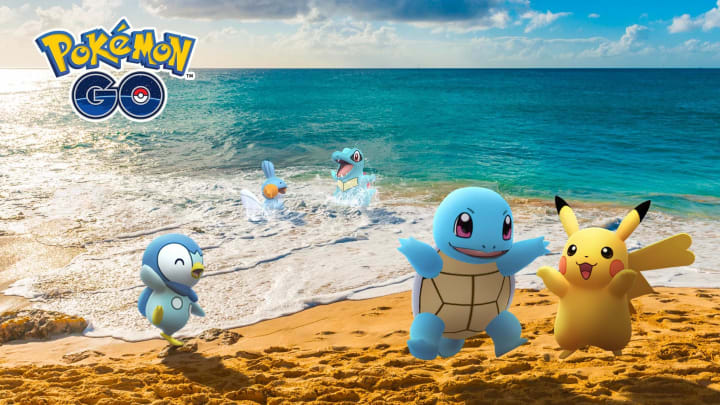 Pokemon GO Fest 2020 rewards are some of the most unique since the event's launch / Niantic Labs, The Pokemon Company
Pokemon GO Fest 2020 rewards are one of the best parts of attending the event.
Niantic Labs has brought its annual Pokemon GO Fest event directly into the pockets of trainers this year. Pokemon GO Fest 2020 will be entirely virtual, meaning all of its programming will be available to trainers without asking them to leave the comfort of their own neighborhoods
Tickets for the event are $14.99 in the in-game store and will provide all you need to experience the fun. The active hours will be on July 25 and July 26 from 10 a.m. to 8 p.m. each day.
Pokemon GO Fest 2020 Rewards
There hasn't been a lot of word regarding exactly what bonuses trainers can expect out of Pokemon GO Fest 2020. Niantic and The Pokemon Company certainly haven't been shy about advertising their exclusive 2020 merchandise to their audience. However, trainers are likely looking more toward what they can reap for their $15 ticket purchase.
What we do know is that there will be two unique research quest lines available—each corresponding to a different day of GO Fest. Once obtained, these lines can be completed at any time. The first day will be full of rotating type-habitats and working with trainers all over the world to complete collaborative Global Arena Challenges.
According to an post on the company's official Pokemon GO blog, they're also planning giveaways for each team in relation to their team-specific "microsite."
A safe prediction would likely be along the lines of rare candies, extra experience, rare items such as star pieces and lucky eggs, and, of course, extremely rare spawns of some fan-favorite Pokemon.
Trainers who decide not to take part in the event can still enjoy the days leading up to it. Niantic will be putting out special timed research tasks and challenges as GO Fest 2020 approaches.