Pokemon GO Fest 2021 Start Date: When is it?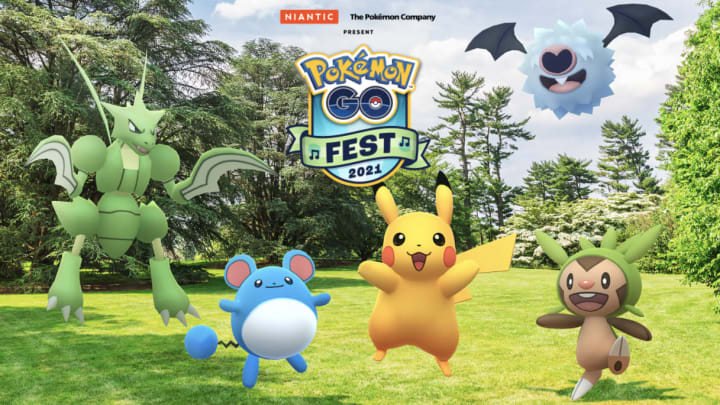 Courtesy of Niantic /
Pokemon GO Fest 2021 is coming soon this summer. Celebrating the 25th anniversary of Pokemon and fifth anniversary of Pokemon GO, this event will have special surprises for all players.
Pokemon GO Fest 2021 is a two-day event that begins July 17 and ends July 18. In 2020, Pokemon GO Fest allowed players to battle Team GO Rocket, discover new Pokemon, and obtain special items such as Candy and Stardust.
While Niantic has not yet released details about the event for this year, fan predict that Pokemon GO Fest 2021 will feature clothes for Pokemon, as well as more chances to catch Legendary Pokemon and use Mega Evolutions during Raid battles.
Pokemon GO Fest 2021 Start Date: When is it?
Last year, players participated in Special Research story events and explore different habitats to find certain types of Pokemon. Niantic released this event in 2020 with a virtual activity schedule, rather than locating it in a city.
The 2020 event charged $14.99 per ticket, which allowed players to attend all of the Pokemon GO Fest's tasks. Pokemon GO Fest is a global event, and millions of players are predicted to participate in it for its 2021 event.
Follow Niantic's Pokemon GO updates as more details about Pokemon GO Fest will be released in the future. While you're waiting for Pokemon GO Fest 2021, you can attend Pokemon GO's Luminous Legends X event, which lasts until May 17 at 8 p.m. local time.