Pokemon Go Lookalike Ad Campaign Enlists Celebrities to Promote Game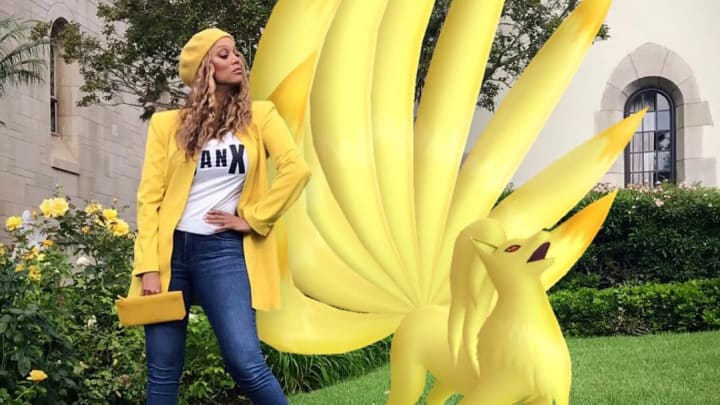 Pokemon Go lookalike campaign has celebrities promoting the game /
Pokemon Go lookalikes are cropping up around the internet as various celebrities and influencers have posted their own Pokémon doppelgängers to promote the augmented reality game.
Pokemon Go Lookalike Ad Campaign Enlists Celebrities to Promote Game
Prominent participants in the campaign include actress and singer Victoria Justice, singer Prince Royce, actor Finn Wolfhard and television personality Tyra Banks among others. Justice, somewhat perplexingly, chose Milotic as her Pokémon Go lookalike, while Royce chose Pidgeot, Wolfhard chose Tangela and Banks chose Ninetails.
The campaign began in late September and has seen several celebrities contribute photos of themselves beside their Pokémon Go lookalikes accompanied by lighthearted captions
Pokémon Go recently celebrated a Safari Zone in New Taipei City, Taiwan that saw 327,000 players converge on New Taipei Metropolitan Park to catch Pokémon and socialize. In the rest of the world, October Community Day is scheduled to take place Saturday.
Photo courtesy of Niantic/The Pokémon Company