Pokemon GO Make 10 Great Throws in a Row Rewards: What to Expect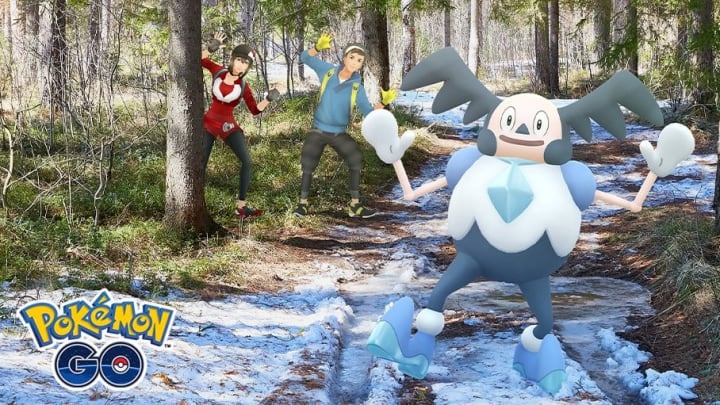 Pokemon GO trainers have been tasked to make ten great throws in a row alongside the Galarian Mr. Mime special research event. / Niantic Labs
Pokemon GO trainers have been tasked to make ten great throws in a row alongside the Galarian Mr. Mime special research event.
Niantic Labs introduced Galarian Mr. Mime to Pokemon GO within a ticketed entry special programming event. While deciding to participate gives players access to a unique storyline with the featured Pokemon as the final reward, it also comes with additional smaller tasks. These include any of the usual pick-ups from PokeStops from catching any amount of Pokemon to making a number of skilled throws.
Pokemon GO Make 10 Great Throws in a Row Rewards
"Make 10 Great Throws in a Row" is one of three programming-exclusive tasks that trainers can pick up alongside the primary line. Once completed, trainers receive an encounter with Jynx, Shiny Lapras, Shiny Woobat or Shiny Cubchoo.
Making several skilled throws in a row is no easy feat. However, once trainers nail down a working method, this task should be completed in no time. Some report better success holding onto their PokeBall and throwing directly after a Pokemon jumps or attacks to increase the chance it will hit. Others prefer to throw once the precision circle shrinks to near-Excellent size and curve it. As Excellent is the next higher tier, performing throws of that caliber could add toward the total.
Other similar tasks include catching ten psychic-type Pokemon and catching ten ice-type Pokemon for a near identical list of encounters.