Pokémon
Pokémon GO New Year's Event Fireworks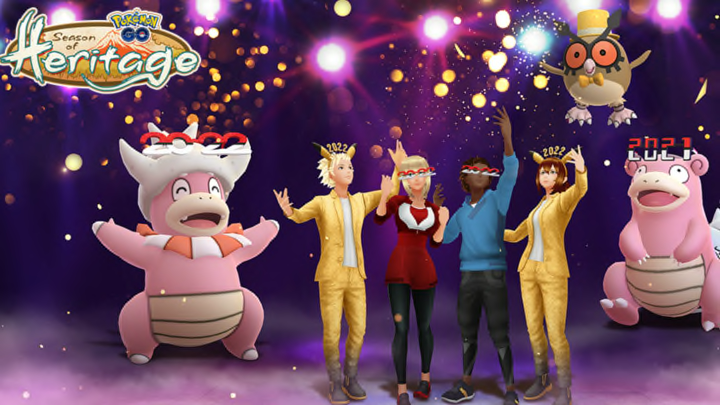 Photo courtesy of Niantic Labs
Pokémon GO's New Year's event is set to start Friday, Dec. 31, 2021, from 10:00 p.m. to Tuesday, Jan. 4, 2022, at 8:00 p.m. local time. Still in the midst of Season of Heritage, fans can enjoy an event in the middle of a seasonal event. Because you can never get enough Pokémon.
Niantic Labs described the new event and promised a few different features:
"That's right—our New Year's celebration event is right around the corner! Look forward to Pokémon wearing new costumes, themed avatar items, the return of some familiar Pokémon wearing party hats, and a certain Shiny Pokémon will be appearing for the first time in Pokémon GO."
Pokémon GO New Year's Event Fireworks
One of the first features is fireworks!
"To help bring in the new year, fireworks will appear in Pokémon GO from Friday, December 31, 2021, at 11:00 p.m. local time to Sunday, January 2, 2022, at 12:00 a.m. local time."
There are also tons of costumed Pokémon, raids, field research, eggs, and new avatar and store items.