Pokemon GO November Research Breakthrough: Full Details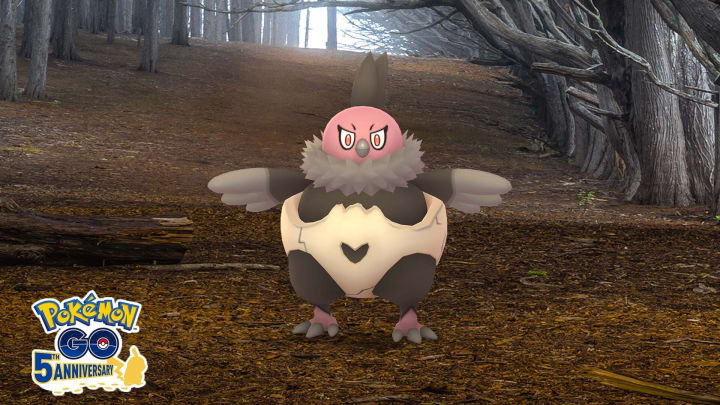 Image provided by Niantic. /
November is a month full of fun events for all players, but it's also got a few surprises for the dedicated trainers. Here's the latest research breakthrough news and who is going to be featured.
Research Breakthroughs are a simple concept in Pokemon GO, whereas the player must seven research stamps to earn a variety of rewards. Of those rewards, the opportunity to encounter a rare Pokemon is the most important, and the Pokemon is swapped out every month. In October, Yamask was the featured Pokemon, and players could encounter one every time they finished the punch card. 
Pokemon GO November Research Breakthrough
This month, Vullaby is the featured Pokemon in breakthroughs. From Nov. 1 at 4 p.m. ET to Dec. 1 at 4 p.m. ET, Vullaby will be the Pokemon for breakthrough encounters.
Vullaby was first introduced in Pokemon Black and White, and is the pre-evolution form to the mighty Mandibuzz. This Dark/Flying-type is a rare sight to see in Pokemon GO, so the opportunity to encounter them in breakthroughs is wonderful news to trainers, especially with the prospect of getting a Mandibuzz. 
Mandibuzz has been popular in the competitive scene, so players are mobilizing quick to catch as many as they can. Be sure to use those Pinap Berries.
Players can now unlock Vullaby encounters in Pokemon GO.