Pokémon GO November Spotlight Hours Revealed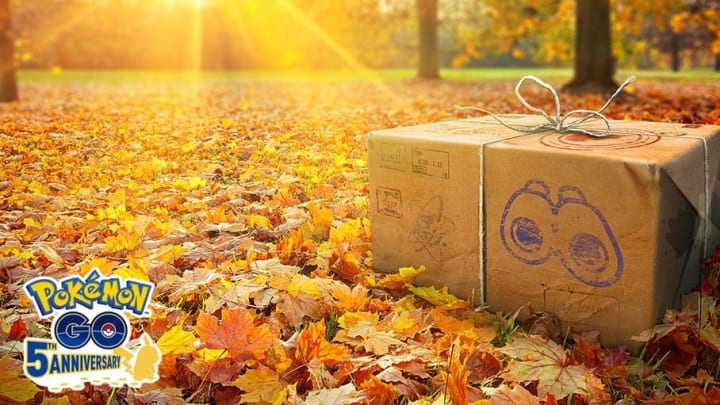 Niantic has officially unveiled the Spotlight Hour dates and featured Pokémon for the month of November in Pokémon GO. / Photo courtesy of Niantic
Niantic has officially unveiled the Spotlight Hour dates and featured Pokémon for the month of November in Pokémon GO.
Spotlight Hour has rapidly become a fan-favorite weekly event for Pokémon GO trainers. For an hour each week, Niantic picks a Pokémon to take over the wild with an increased spawning rate. Not only does this provide a chance for trainers to catch rarer Pokémon and fill out their Pokédex, but it also occurs at a local time instead of at a set time across the world — making it extremely convenient for trainers whether they reside in New York City or Tokyo.
Pokémon GO November Spotlight Hours
Niantic published the full list in its official news blog post detailing all the other events of November 2021. On top of weekly raids featuring Unova Legendaries such as the Swords of Justice — Cobalion, Terrakion, and Virizion — alongside a Community Day event with Shinx, trainers can look forward to their usual weekly Spotlight Hour programming.
Spotlight Hour will take place every Tuesday in November from 6 p.m. to 7 p.m. local time. There are five Tuesdays in November, during which trainers can expect to see the following Pokémon and special bonuses:
Nov. 2: Cacnea, 2x Catch Candy
Nov. 9: Chinchou, 2x Transfer Candy
Nov. 16: Turtwig, 2x Catch Stardust
Nov. 23: Chimchar, 2x Catch XP
Nov. 30: Piplup, 2x Catch Candy
For more on Pokémon GO, feel free to check out our coverage of the November Community Day reveal, and the October Limited Research.