Pokemon GO
Pokemon GO Promo Codes June 2022: Full List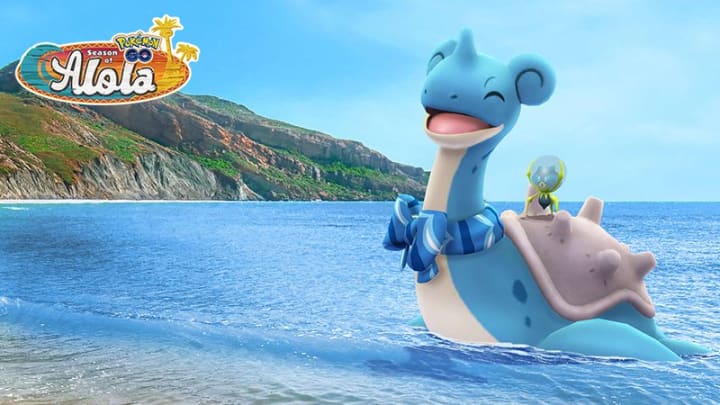 We've compiled a full list of all promo codes currently active in Pokemon GO this June 2022. / Image courtesy of Niantic
We've compiled a full list of all promo codes currently active in Pokemon GO this June 2022.
Looking to get some extra items in Pokemon GO? Check out our full list of promotion codes and information on how to retrieve them, below.
Pokemon GO Promo Codes June 2022: Full List
There are five active promo codes in Pokemon GO as of June 2022:
7AZGHWU6DWV84—Incense, 30 PokeBalls
53HHNL3RTLXMPYFP—10 PokeBalls, 10 Pinap Berries, Incense
SWHPH9Z4EMZN7—30 PokeBalls, Incense, Lucky Egg
E9K4SY77F5623—10 PokeBalls
KG6EWDZRBK49KAY8—2 Super Incubators, 2 Incense, 2 Incubators, 2 Lucky Eggs
How to Enter Pokemon GO Promo Codes
Pokémon GO promo codes need to be entered directly through an official Niantic platform. However, the process varies between the two current mobile platforms: iOS and Android.
iOS Devices
IOS users need to jump through a few hoops to get the items. Fortunately, however, the process is pretty straightforward.
Visit the Niantic Labs Redemption webpage.
Select the appropriate log-in platform.
Enter the corresponding credentials needed to open the account.
Follow the on-screen instructions.
Enter the desired code.
Hit the redemption button.
Android Devices
Android users have it much easier as the whole process can be handled in the app.
Open the Pokemon GO app.
Navigate to the in-game Shop tab.
Scroll down to the bottom of the Shop to the code redemption section.
Enter the desired code.
Hit the redemption button.
All items should be credited to the trainer's account instantaneously. Any extraneous delays should be reported to Niantic Support.
---
For more information about promo codes in Pokemon GO, check out our Promo Code guide for 2022.