Pokémon GO Raid Tiers Updated, New Mega Raids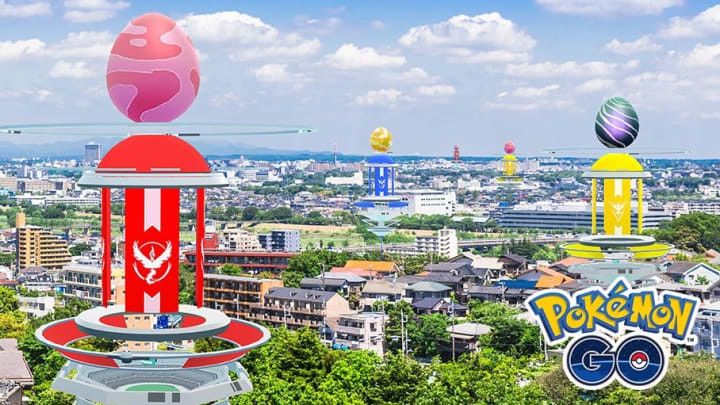 Raid tiers in Pokémon GO have been changed to fit Mega Raids. / Photo by Niantic Labs
Pokémon GO Raid Tiers have been adjusted to make room for the new Mega Raids. Here's everything you need to know about the new Raid Tiers in Pokémon GO.
Mega Evolutions were recently added to Pokémon GO, and you gather Mega Energy to Mega Evolve your Pokémon by completing Mega Raids. To make space, the entire raid tier structure was reworked.
Pokémon GO Raid Tiers Updated, New Mega Raids
There are now only four Raid Tiers: one star, three stars, five stars, and Mega. One and three-star raids now have more Pokémon that can be fought, and it seems like the first four raid tiers were consolidated into two.
The difficulty won't change, but one-star raids will get the rewards that were normally given to two-star raids. The same is true for three-star raids getting the rewards original for four-star raids.
You'll be fighting Mega evolved Pokémon in Mega Raids, and the fast you defeat them the more Mega Energy you get. All raids will now have a speed bonus that replaces the team-contribution bonus. The faster you complete one, three or five-star raids, the more Premier Balls you'll get as a reward.
The Gym defender bonus remains unchanged.