Pokemon GO Retro Cup Guide: Rules and How to Participate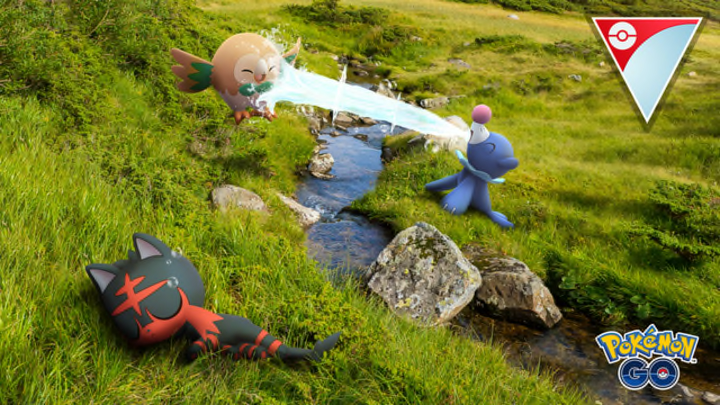 We've put together a guide for trainers looking to join in the GO Battle League Retro Cup competition. / Photo Courtesy of Niantic/Pokemon GO
We've put together a guide for trainers looking to join in the GO Battle League Retro Cup competition.
The next competition in the Pokemon GO Season of Alola GO Battle Interim Season has begun. From Tuesday, April 19 to Tuesday, April 26 at 6 p.m. EST, trainers will be able to take part in the cup as long as they follow the rules. We've broken down exactly what criteria are needed to participate in the cup, including the types of Pokemon barred from entry and its CP limit.
Here's everything you need to know about the Pokemon GO Retro Cup.
What is Retro Cup in Pokemon GO?
The Retro Cup is a unique type of competition in the GO Battle League. Like other special cups, the Retro Cup has a specific set of parameters that trainers need to meet in order to enter and compete. These are:
No Fairy-type Pokemon
No Dark-type Pokemon
No Steel-type Pokemon
No Pokemon above 1500 CP
Legendaries can compete in the cup so long as they meet the above requirements.
Much like its name suggests, this cup is meant to feature the original set of types released with the first few Pokemon titles. Fairy, dark, and steel were not included within the debut games and, therefore, are not allowed in the Retro Cup.
Dark and steel were added to the franchise with the debut of Generation II, with the release of Pokemon Silver, Gold, and Crystal in 2000 (1999, Japan).
Fairy was added in Generation IV with the release of Pokemon X and Y in 2013.
Examples of dark-types include Houndour, Weavile, and Darkrai. Steel-types include species like Steelix, Lucario, and Skarmory. The fairy-type restriction applies to species from any generation, including those added retroactively such as Clefairy, Gardevoir, and Sylveon.