Pokemon GO
Pokemon GO Reveals GO Battle Day: Stardust Surprise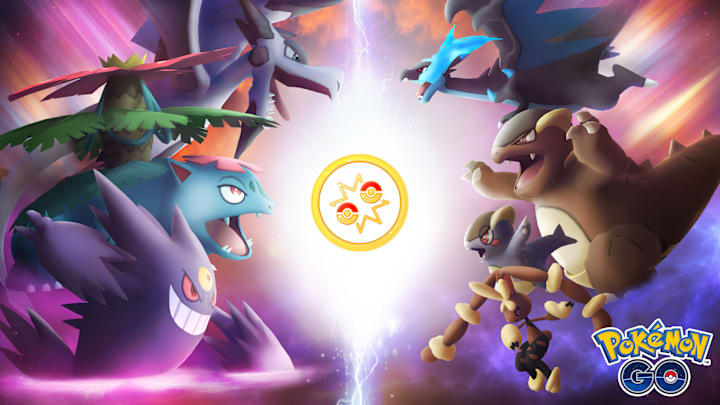 Image courtesy of Niantic/The Pokemon Company
Mega-Evolved Pokemon get their chance to shine in GO Battle Day: Stardust Surprise.
Pokemon GO has been kicking off all kinds of celebrations recently. The latest of which celebrates the recent update to Mega Evolutions in the game. So, for a single day, Trainers will be able to use their Mega-Evolved Pokemon in the GO Battle League's Master League.
On Sunday, May 29, 2022, players will be able to send out their Mega-Evolved Pokémon in battle. The event runs for one day, from 12:00 a.m. to 11:59 p.m. local time.
During the event, the following bonus will be active:
The maximum number of sets you can play per day will be increased from five to 20, for a total of 100 battles.
4X Stardust from win rewards.
Additionally, some end-of-set avatar rewards are up for grabs:
Trainers who complete a set at any rank during this GO Battle Day will receive the Gladion's Pants avatar item
Trainers who have already received the Gladion's Pants avatar item from the rank 20 rewards will not receive another
The following leagues will also be active:
Master League
Ultra League
Great League
Players will need to have already Mega-Evolved their Pokémon before bringing them into battle and taking advantage of the event.