Pokémon
Pokémon GO's Lush Jungle Pokémon Debuts: Full List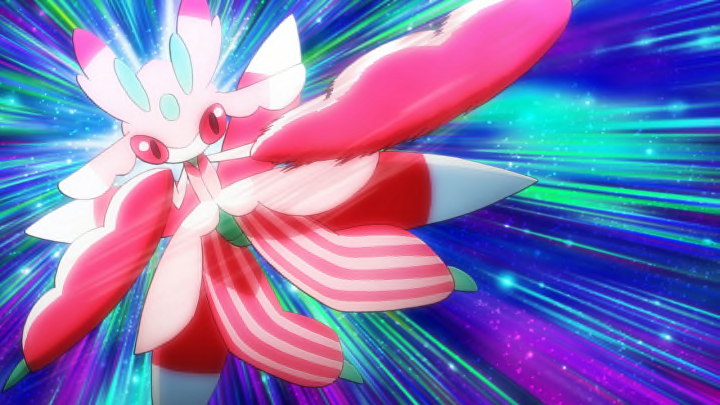 We've explained all the new Pokemon debuts during the Pokemon GO Lush Jungle event. / The Pokemon Company
We've explained all the new Pokemon debuts during the Pokemon GO Lush Jungle event.
The latest event for Niantic Labs' augmented reality title, Pokemon GO, is coming during the Season of Alola. Known as "Lush Jungle," the event will debut later this week and feature three new species of Pokemon that are native to the vibrant jungle habitats of Akala Island in the Alola region. We've explained each one below.
More information about Lush Jungle can be found in our event guide.
All New Pokemon Coming to Pokemon GO During the Lush Jungle Event
There are three new Pokemon making their debut during the Pokemon GO Lush Jungle event at the time of writing:
Fomantis
Lurantis
Tapu Lele
Fomantis is a grass-type Pokemon known as the "Sickle Grass" Pokemon. It is a nocturnal species that spend the day absorbing the sun's rays with its leaves and then wanders to find a new place to sleep at night. Pokemon like Cutiefly tend to gravitate toward it due to the sweet scent that comes from the bulb on its head. Researchers theorize that Fomantis that gather enough sunlight will grow up with the most colorful pigmentation. Its PokeDex number is #753.
Lurantis, the "Bloom Sickle" Pokemon, is the evolved form of Fomantis. It remains a pure grass-type and some have noticed the similarities between it and the Orchid Mantis. According to its PokeDex description, it takes a lot of work to keep the colors of this Pokemon bright and vibrant. The petals on its arms are razor sharp. While they may look fragile, they are powerful enough to cleave rock and Lurantis will often blast powerful beams from them once it gathers enough sunlight. Its PokeDex number is #754.
Tapu Lele is the guardian spirit of Akala Island in the Alola region. Despite its "cute" appearance, the PokeDex describes this species as guilelessly cruel, completely devoid of guilt over its harsh nature. At the same time, it is known to scatter its strange scales as it flies, which have the power to heal Pokemon and humans if touched. Some describe it as "nature incarnate." It draws its power from the fragrant flowers found on its island and its PokeDex number is #786.