Pokémon
Pokemon GO Spotlight Guide: Jan. 4, 2022: Solosis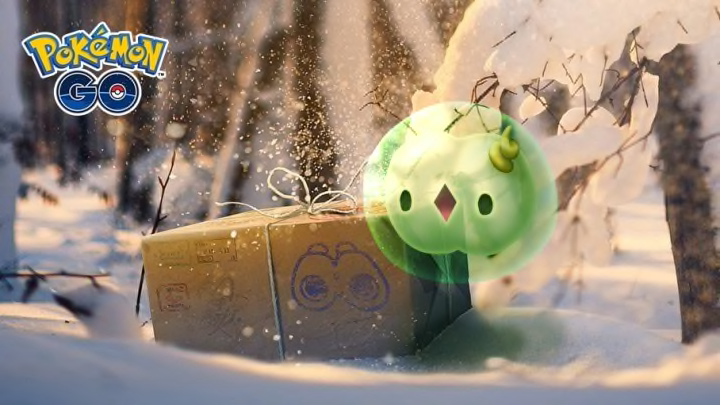 We've put together a comprehensive guide of everything trainers need to know for the upcoming Spotlight Hour this week. / Niantic Labs
We've put together a comprehensive guide of everything trainers need to know for the upcoming Spotlight Hour this week.
Niantic Labs revealed the Spotlight Hours for the month of January 2022 through a post on the official Pokemon GO live update blog. The post was published in late December and detailed everything going on this month including the announcement of Solosis as the featured Pokemon for Jan. 4. From 6 p.m. to 7 p.m., local time, trainers will be able to encounter Solosis at increased numbers in the wild.
Also known as the "Cell" Pokemon, Solosis and its evolutionary line is a clear reference to the scientific mechanic used by cells to reproduce or "divide." It is said to have significant psychic power and uses this power to both communicate with others and drive away attackers. Its PokeDex number is #577.
Those who participate in Solosis Spotlight Hour will benefit from double the transfer candy.
Can Solosis be Shiny in Pokemon GO?
No, Solosis cannot be shiny in Pokemon GO and, therefore, will not appear in its shiny color swap during Spotlight Hour.
Solosis was originally introduced with the Psychic Spectacular event in March 2020. Neither its shadow nor its shiny variant have been released.
Best Stats/IV for Solosis in Pokemon GO
Solosis has the following stats:
Maximum CP: 1546
Maximum HP: 120
Attack: 170
Defense: 83
Stamina: 128
Solosis' IV can be partially tracked by its CP at varying levels. This, coupled with the in-game appraisal system, can be used to theorize about the Pokemon's power. We've listed the CP values that indicate a perfect IV in 10-level increments, below:
Level 1: 19
Level 10: 390
Level 20: 781
Level 30: 1172
Level 40: 1367
Level 50: 1546
Solosis can be prompted to evolve into Duosion and then Reuniclus using 25 and 100 candies, respectively.
Best Moveset for Reuniclus in Pokemon GO
Reuniclus is a pure psychic-type with vulnerabilities to fighting and other psychic-types and strengths against bug, ghost, and dark types. Its best move set contains the quick move Zen Headbutt paired with the charged move Future Sight.
Both Zen Headbutt and Future Sight are psychic-type moves that allow for the application of the Same-Type Attack Bonus (STAB) 20% damage buff. They are the only moves in Reuniclus' move pool to have this feature.
Zen Headbutt does 13 points of damage per second (DPS) while generating 9 energy per second (EPS). Future Sight does 53 DPS at 37 energy per cast. Therefore, trainers will be able to cause Future Sight every four or five seconds.
Is Reuniclus Good in Pokemon GO?
Reuniclus has the following stats:
Maximum CP: 3309
Maximum HP: 215
Attack: 214
Defense: 148
Stamina: 242
Unfortunately, Reuniclus is not suited for combat in either a PvE or PvP setting. Its stats make for poor survivability and its damage speed, compared to other members of its type, leave it easily outclassed. Trainers who need this Pokemon to complete their PokeDex are encouraged to pick it up, of course, but it would be unlikely to find success with Reuniclus on your team.