Pokémon
Pokémon GO Spotlight Hour Guide: June 14, Mantine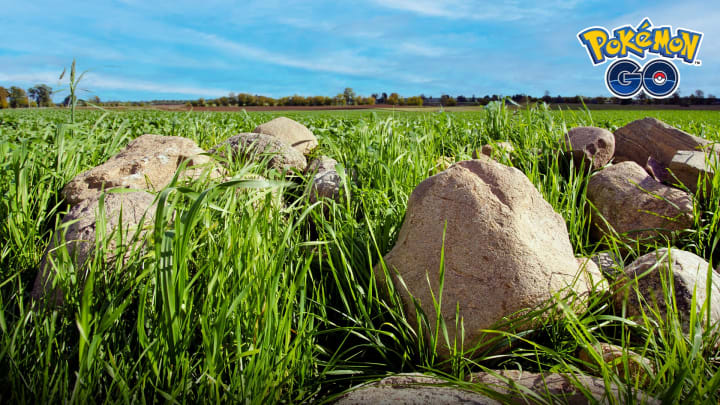 Are you interested in Pokemon GO Spotlight Hour this week? We've got you covered. Here's everything you need to known ahead of Spotlight Hour. / Niantic Labs
Are you interested in Pokemon GO Spotlight Hour this week? We've got you covered. Here's everything you need to know ahead of Spotlight Hour on June 14.
What is Pokemon GO Spotlight Hour?
Pokémon GO Spotlight Hour is a feature that takes place almost every Tuesday from 6 p.m. to 7 p.m., local time. All Spotlight Hours for a specific month are announced by Niantic Labs the week before. These can be found by visiting the official Pokemon GO news blog or by checking in on trusted news sources.
Each Spotlight Hour features a different Pokemon from the last and typically comes with a passive bonus such as extra XP or candies.
Who is the Next Spotlight Hour Pokemon?
Mantine is the next Spotlight Hour Pokemon — taking over the feature on Tuesday, June 14.
Mantine is a water and flying-type from the Johto region with a PokeDex number of #226. This species is known for its breaching behavior where schools of Mantine will leap from the water, over large waves, before gliding elegantly back down below the surface. It has a symbiotic relationship with Remoraid to the point where its pre-evolved form, Mantyke, won't evolve without one present.
Mantyke was introduced in Generation IV in the Sinnoh region with a PokeDex number of #458. They are extremely friendly and will have different patterns depending on their habitat. Trainers can evolve their Mantyke into a Mantine using 50 candies.
Trainers who participate in this Spotlight will earn double the candy per transfer.
Can Mantine be Shiny?
Yes, Mantine can be shiny. However, its pre-evolved form, Mantyke, cannot.
Shiny Mantine debuted during the Johto tour event in February 2022. Its shiny form is remarkably close to Mantyke's original color palette with deeply saturated blues.
Is Mantine Spotlight Hour Worth It?
Unfortunately, unless trainers are missing Mantine from their PokeDex, Mantine Spotlight Hour is not worth bending over backward to participate in. It has mediocre stats and is easily outdone by other superior water and flying-types such as Gyarados — especially due to the latter's Mega-Evolution capabilities.
Mantine's stats are as follows:
Maximum CP: 2383
Maximum HP: 149
Attack: 148
Defense: 226
Stamina: 163
All Pokemon GO June 2022 Spotlight Hours
This is the second Spotlight Hour feature in June 2022.
Pokémon GO Spotlight Hours in June, along with their bonuses are as follows:
June 7 ⁠— Nosepass | 2x Capture Candy
June 14 ⁠— Mantine | 2x Transfer Candy
June ⁠21 — Spinarak | 2x Evolution EXP
June 28 ⁠— TBA | ???
---
More information about Pokemon GO content to round out this month can be found on our website.