Pokémon
Pokémon GO Spotlight Hour Guide: May 17, Magikarp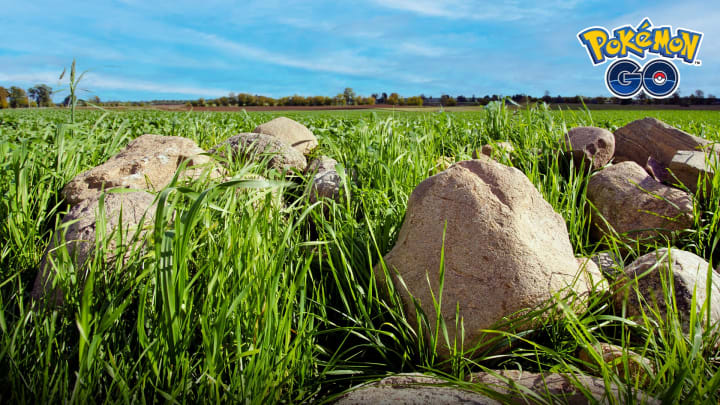 Are you interested in Pokemon GO Spotlight Hour this week? We've got you covered. Here's everything you need to known ahead of Spotlight Hour. / Niantic Labs
Are you interested in Pokemon GO Spotlight Hour this week? We've got you covered. Here's everything you need to know ahead of Spotlight Hour on May 10.
What is Pokemon GO Spotlight Hour?
Pokémon GO Spotlight Hour is a feature that takes place almost every Tuesday from 6 p.m. to 7 p.m., local time. All Spotlight Hours for a specific month are announced by Niantic Labs the week before. These can be found by visiting the official Pokemon GO news blog or by checking in on trusted news sources.
Each Spotlight Hour features a different Pokemon from the last and typically comes with a passive bonus such as extra XP or candies.
Who is the Next Spotlight Hour Pokemon?
Magikarp is the next Spotlight Hour Pokemon — taking over the feature on Tuesday, May 10.
Magikarp is a water-type from the Kanto region with a PokeDex number of #129. Also known as the "Fish" Pokemon, many call it useless and pathetic. It is typically only capable of flopping about out of water and splashing opponents. However, its general uselessness is part of what sparked interest in it. Lo and behold, those who put the effort into understanding Magikarp were in for a great surprise once it evolved.
Gyarados, Magikarp's evolved form, is a powerful water and flying-type with a PokeDex number of #130. Upon evolution, the once docile and incapable Magikarp becomes a violent, dragon-like creature that researchers have dubbed the "Atrocious" Pokemon. To add to the danger surrounding this species, Gyarados is also capable of mega evolution in which it can reach mach speeds that can cleave even the sturdiest ships in half.
Trainers who participate in this Spotlight will earn double the experience per evolution. This may take a while, however, given Magikarp's evolutionary candy count.
Can Magikarp be Shiny?
Yes, Magikarp can be shiny! As one of the original 151 from the Kanto region, Magikarp and its evolved form, Gyarados, both released with the base game on July 6, 2016. Their shiny forms debuted the next year during the March 2017 Water Festival.
Shiny Magikarp is pure yellow gold. Its evolved form, Gyarados, turns red when shiny — a stark contrast from its typical blue palette. Trainers may notice that the sex-linked whisker colors remain in shiny form, as well, in both Magikarp and Gyarados.
Is Magikarp Spotlight Hour Worth It?
Yes, Magikarp Spotlight is generally worth it ⁠— though, not for Magikarp, itself. Trainers should really be gathering candies to evolve their next Gyarados.
Gyarados, itself, is a powerful water and flying-type with the following stats:
Maximum CP: 3834
Maximum HP: 194
Attack: 237
Defense: 186
Stamina: 216
Magikarp evolves into Gyarados using 400 candies meaning that trainers need to capture at least 133 Magikarp to collect all the candies. This can be sped up using Pinap Berries.
All Pokemon GO May 2022 Spotlight Hours
This is the third Spotlight Hour this month.
Pokémon GO Spotlight Hours in May, along with their bonuses are as follows:
May 3 ⁠— Wingull | 2x Capture Candy
May 10 ⁠— Numel | 2x Transfer Candy
May ⁠17 — Magikarp | 2x Evolution EXP
May 24 ⁠— Seel | 2x Capture Stardust
May 31 ⁠— Pikipek |2x Capture EXP
Trainers looking to jumpstart their plans for the next Spotlight Hour can find out more in our May Pokemon GO Spotlight Hour guide.
---
More information about Pokemon GO content to round out this month can be found on our website.