Pokemon GO Spotlight Hour Stunky Guide: April 5, 2022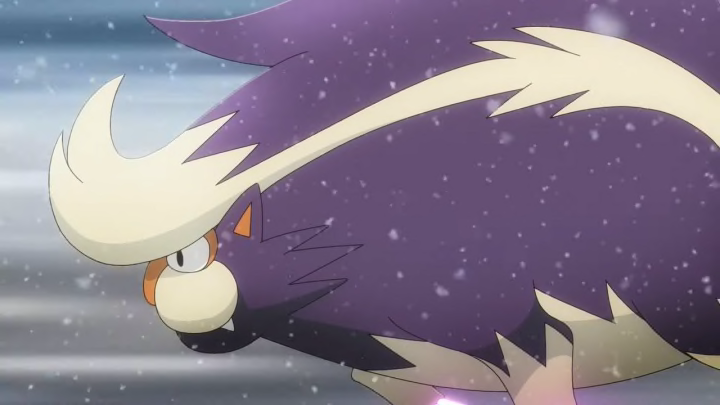 Pokemon GO's next Spotlight Hour will feature Stunky, the skunk-like Pokemon from the Sinnoh region. / The Pokemon Company
Pokemon GO's next Spotlight Hour will feature Stunky, the skunk-like Pokemon from the Sinnoh region.
As always, this feature will take place on Tuesday between 6 p.m. and 7 p.m., local time. Trainers who participate will receive double the candy per transfer.
Below, we've included everything trainers need to know about Pokemon GO Spotlight Hour on April 5, 2022.
Can Stunky be Shiny in Pokemon GO?
No, Stunky cannot be shiny in Pokemon GO. Despite debuting in October 2018, it's shiny variant has yet to be released, meaning Stuntank also has no shiny form.
In the main series games, both Stunky and its evolved form, Stuntank, take on a raspberry hue—replacing their previously plum palette.
Best Stats/IV for Stunky in Pokemon GO
Stunky has the following stats:
Maximum CP: 1301
Maximum HP: 147
Attack: 121
Defense: 90
Stamina: 160
Trainers can track Stunky's IV by comparing its CP total to the maximum CP it can have at each level. For reader convenience, we've collected these measures and relayed them below in 10-level increments:
Level 1: 16
Level 10: 329
Level 20: 657
Level 30: 987
Level 40: 1151
Level 50: 1301
Trainers can evolve their Stunky into a Skuntank using 50 candies.
Best Moveset for Stuntank in Pokemon GO
Skuntank is a poison and dark-type with a weakness to ground-types and a long list of resistances including psychic, poison, dark, ghost, and grass.
This Pokemon's best moveset includes the quick move Poison Jab and the charged move Sludge Bomb. Both of these moves benefit from the 20% damage buff due to the Same-Type Attack Bonus (STAB) condition.
Skuntank's quick move pool is a close call. Both Poison Jab and its second option, Bite, benefit from STAB and have extremely close stats. However, Poison Jab is still the more powerful option, generating ~9 energy per second (EPS) and dealing 15 damage per second (DPS) as opposed to Bite's 8 EPS and 14 DPS.
Meanwhile, Sludge Bomb is the clear winner of the charged pool, with a ~42 DPS output at ~22 energy per cast.
Is Skuntank Good in Pokemon GO?
Skuntank has the following stats:
Maximum CP: 2666
Maximum HP: 205
Attack: 184
Defense: 132
Stamina: 230
Skuntank tends to be a situational pick in PvP with a placement generally fitting the Great and Ultra Leagues. It is most useful against ghost-metas—especially as a foil to Pokemon GO Battle League powerhouse, Giratina. It has also found a niche in some tournaments. This, however, is the end of its usefulness in PvP.
Players may also want to use it in gym and raid conquests which, on the whole, isn't a terrible idea, but should only be put into play for its poison-type damage. There are better dark-type choices out there, already.