Pokemon GO Task Force Issues Full Update on Game Findings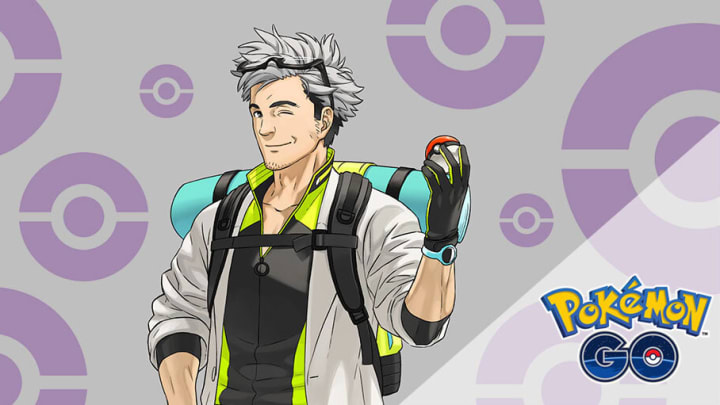 Steve Wang, executive producer, and the Pokemon GO team authored a blog post updating trainers on the findings of the task force—as promised. / Niantic Labs
Steve Wang, executive producer, and the Pokemon GO team authored a blog post updating trainers on the findings of the task force—as promised.
Originally, when Niantic Labs, developer of the augmented reality (AR) mobile title, stated it would reinstate the increased interaction radius in-game, it promised an update from the task force on Sept. 1. Now, that date has arrived, and the company has remained true to its word. It published a full blog post on the game's news blog as well as a short Twitter thread breaking down the returning bonuses over the course of the day.
Pokemon GO Task Force Update Explained
The post started off thanking trainers and global community leaders for their involvement and participation. The force set up four roundtable discussions with over 30 major players to get to the core of trainer upset in-game. According to the post, it all boiled down to two topics: interaction radius and developer communication.
Despite the sharp outcry from its playerbase, the task force seemed to take the feedback in stride. Wang explained that, to him, it was a sign that the game had truly taken up space in trainers' hearts.
"It means Pokémon GO is important to many people, and it means Trainers expressed their concerns because they care about the game." he wrote.
Interaction Radius and Bonus Breakdown
As stated before, the interaction radius will remain at its extended length—80 meters (~262 ft)—indefinitely. While they want to encourage players to get outside and explore their surroundings, they've come to realize the importance of the increased radius. The quality of life change was clearly "a welcome benefit," the post reads. So, they'll be exploring new avenues to achieve that goal, instead.
"The team and I are eager to develop new ways that motivate and reward Trainers for exploring and exercising in the real world." Wang wrote.
This is extremely pertinent in a world still suffering the effects of the global COVID-19 pandemic crisis. To that end, Wang reflected on the abrupt reinstatement of New Zealand's lockdown, and what it taught the developers--namely that per-country parameters was not going to work.
From now on, all bonuses will be implemented globally and tied to certain seasons of the game. This current season, the Season of Mischief, will be the first to explore this style of buffs. A full breakdown of the bonuses for all players can be found on the official Pokemon GO Twitter account.
However, for US trainer convenience, we've listed the important bits below:
3× bonus XP for spinning PokéStops for the first time
2× Lure duration
Increased Incense effectiveness

Additional Incense effectiveness while walking

Boosted damage for Trainers battling remotely in raids

Guaranteed Gifts from PokéStop spins

Buddy Pokémon will bring you Gifts more often
Removed: 10× XP for spinning PokéStops for the first time
Removed: Up to two free Raid passes per day by spinning Gym Photo Discs
This set also applies to trainers in New Zealand.
Communication with Players
In order to bridge the gap between players and developers, the team is implementing a three-prong plan:
Starting in October, we will begin publishing a developer diary every other month to share the latest priorities, events, and features for the game.

We are going to set up regular conversations with community leaders to continue the dialogue we began this month.

We will continue our work on updating the Known Issues page and in those efforts, will prioritize bringing greater visibility into the status of existing bugs for Trainers.
"We love how passionate Pokémon GO Trainers are about this game, and we want you to know how passionate we are about the game and community as well," Wang wrote, adding that the demonstration in-game and on social media was, "a great learning experience on how to better engage with our players moving forward."
Personally, I can't wait to see what this "Developer Diary" has in store. It would be nice to take a peek behind the curtain every once in a while.