Pokémon GO TCG Elite Trainer Box Details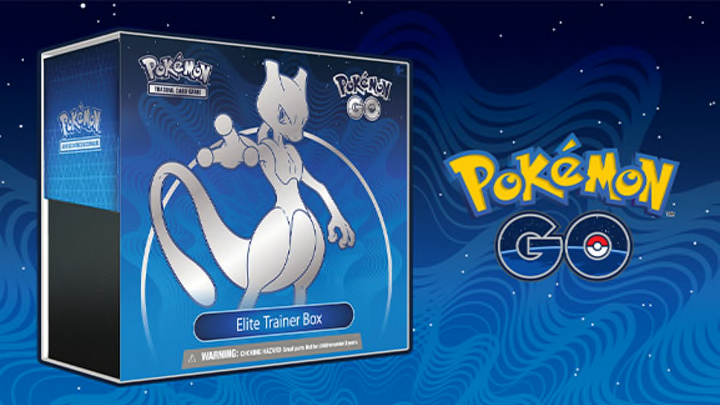 Image courtesy of The Pokémon Company
With the Pokémon GO TCG cards releasing in the United States very soon, we are getting more info about the cards getting released, and what special packs and deals will be available for collectors trying to get lucky and get some of the secret rare cards.
One such deal for collectors and players looking to get their hands on a special Mewtwo V card and increase their odds of getting a special rare card in the Pokémon GO Elite Trainer Box. Here's everything you need to know about the price, availability, and contents of this new Elite Trainer Box hitting stores soon.
Pokémon GO TCG Elite Trainer Box Details
The Elite Trainer box will be available in stores starting with the rest of the promotion on July 1, but is currently available for preorder online at various sites for between $50 and $70. It appears to be one of the more popular items in stock though, sitting at the #1 New Release spot on Amazon's Dedicated Card Game list, so if you want this pack order it ASAP.
According to the Pokémon website, the Elite Trainer box contains the following card packs and other accessories for you to add to our collection:
10 Pokémon TCG: Pokémon GO booster packs
1 foil promo card featuring Mewtwo V
65 card sleeves featuring Mewtwo
45 Pokémon TCG Energy cards
A player's guide to the Pokémon GO expansion
6 damage-counter dice
1 competition-legal coin-flip die
2 acrylic condition markers
1 acrylic VSTAR marker
A collector's box to hold everything, with 4 dividers to keep it organized
A code card usable in either the Pokémon TCG Online or Pokémon TCG Live