Pokémon GO Tricky Event Field Research: How to Complete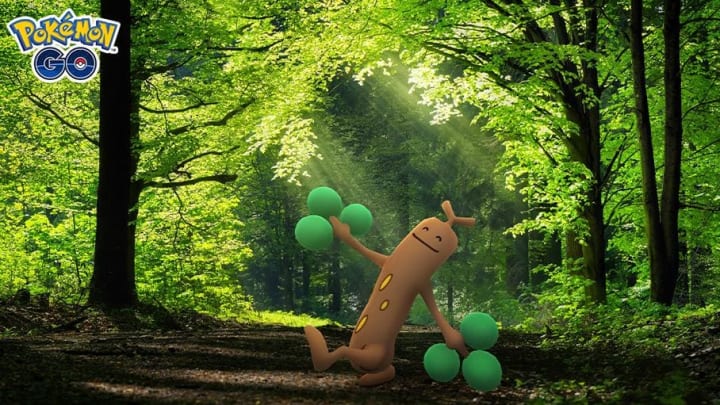 You can find Shiny Sudowoodo during the Pokémon Go Tricky Event field research. / Photo by Niantic
Pokémon GO Tricky Event Field Research is a special set of tasks to celebrate April Fool's Day. The event is focused on Pokémon that play tricks or disguise themselves.
There's a set of event Field Research Tasks you can partake in to get some special Pokémon encounters. Here are the tasks and the rewards you get when completing them.
Pokémon Go Tricky Event Field Research
Catch 3 Ditto: Croagunk
Feed a Berry to your Buddy: Sudowoodo
Earn 3 Candy walking your Buddy: Stunfisk
The tasks are simple enough, though catching Ditto might be challenging if you don't know where to look. Ditto disguises itself as another Pokémon, and it's disguises change periodically. Ditto will spawn more frequently, so if you know which Pokémon to look out for you can get three in no time.
Besides Ditto, some other featured Pokémon will have increased spawns as well. You can find Gastly, Haunter, Voltorb, Sudowoodo, Aipom, Croagunk and Foongus more frequently.
The Sudowoodo and Croagunk you encounter might be Shiny, so it's worth taking part in the field research even if you already have those Pokémon.
Stunfisk is new to Pokémon Go, so be sure to get your hands on this powerful Ground and Electric type as soon as you can.