Pokemon GO
Pokémon GO Water Festival 2022: Everything You Need to Know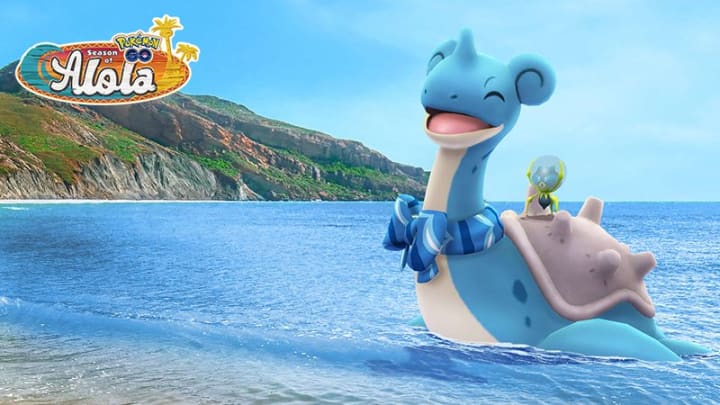 Image courtesy of Niantic
The Pokémon GO Water Festival is back in 2022 with new Pokémon featuring a special event Lapras, Mega Blastoise raids, and much more! Here is everything you need to know about the features coming to the Pokémon GO Water Festival in 2022.
Pokémon GO Water Festival 2022: Everything You Need to Know
Like all Pokémon GO events, the Water Festival will have featured Pokémon encounters in the wild, through egg hatches, special research encounters, as well as a featured list of Pokémon that will be available to fight in raids.
Featured Wild Pokémon Spawns
Tentacool
Slowpoke
Goldeen
Staryu
Magikarp
Marill
Lotad
Surskit*
Carvanha
Wailmer
Tympole
Binacle
Dewpider*
Poliwhirl*
Mantine
Alomomola
Featured Pokémon in 7 km Eggs
Psyduck
Azurill
Mantyke*
Mudkip
Feebas
Binacle
Staryu
Clamperl
One Star Raids
Qwilfish
Wailmer
Spritzee*
Helioptile*
Rockruff
Three Star Raids
Alolan Raichu
Lapras wearing a scarf
Feraligatr*
Azumarill*
Ludicolo*
Five Star Raids
Mega Raids
Field Research Encounters
Magikarp
Carvanha
Wailmer
Luvdisc
Binacle
Dewpider*
Lapras wearing a scarf
Marill
Blastoise Mega Energy
Gyarados Mega Energy

Starred Pokémon cannot be caught shiny.
Beyond the special encounters available during the Water Festival event, there will be bonuses to Rainy Lure Modules used and candy earned by hatching Pokémon from eggs.