Pokemon Legends: Arceus All Hisuian Regional Forms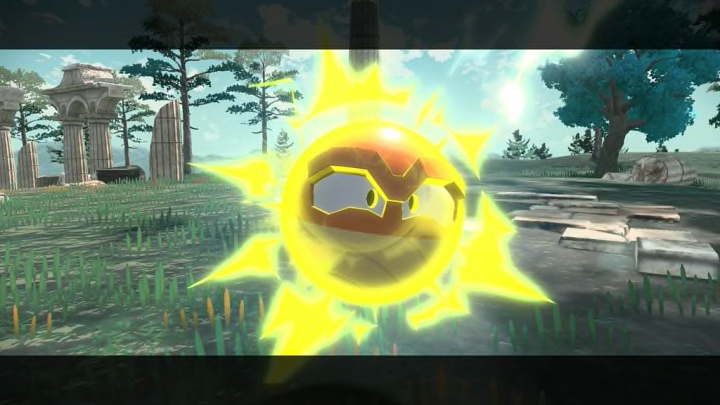 We've put together a full list of all the new Hisuian regional forms that debuted within Pokemon Legends: Arceus. / The Pokemon Company
We've put together a full list of all the new Hisuian regional forms that debuted within Pokemon Legends: Arceus.
New forms have become a major selling point for recent Pokemon games. It seems as though every new installment has its own variants to show off, starting with the wicked cool Alolan Vulpix and ending with the adorable, fluffy Hisuian Growlithe.
It's not uncommon for regional forms to split from their origin counterpart in appearance, type, and even description. For example, Kanton Sandshrew and Alolan Sandshrew have stark differences with the latter mimicking an igloo rather than an traditional armadillo. While these forms may have little in common with their original species, however, they often share similar traits such as appearance and, of course, PokeDex number.
Full List of Hisui Regional Forms in Pokemon Legends: Arceus
Below, we've listed every new regional form introduced with the arrival of the Hisui region:
Hisuian Decidueye
Hisuian Typhlosion
Hisuian Samurott
Hisuian Qwilfish
Hisuian Lilligant
Hisuian Sliggoo
Hisuian Goodra
Hisuian Growlithe
Hisuian Arcanine
Hisuian (White-stripe) Basculin
Hisuian Voltorb
Hisuian Electrode
Hisuian Sneasel
Hisuian Avalugg
Hisuian Zora
Hisuian Zoroark
Hisuian Braviary
Origin Forme Dialga
Origin Forme Palkia
Not included in this list are entirely new Pokemon species such as Ursaluna, Kleavor, Basculegion, and Sneasler. This is because these are not regional variants. Rather, they are entirely new Pokemon with unique PokeDex numbers.
In related "New" news, Pokemon Legends: Arceus has received its first post-release patch earlier today, Feb. 9.
Be sure to check out the patch notes in our companion article and plan your Cherrim hunt.