Pokemon Legends: Celebi Explained: Release Date, 'Trailer' and More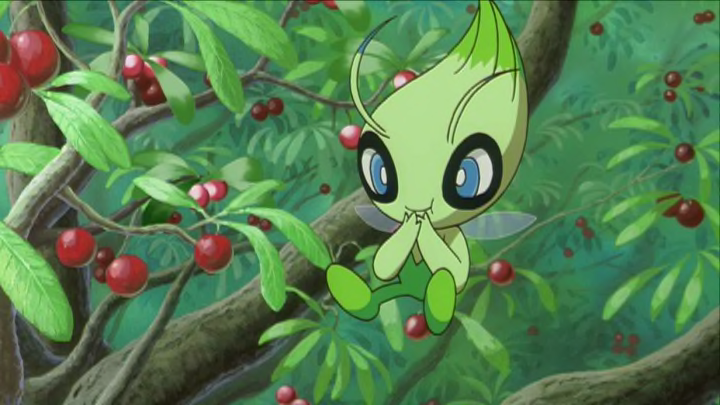 Pokemon fans have begun to speculate about a sequel to the smash-hit spin-off, Pokemon Legends: Arceus, in the form of Pokemon Legends: Celebi. / The Pokemon Company
Pokemon fans have begun to speculate about a sequel to the smash-hit spin-off, Pokemon Legends: Arceus, in the form of Pokemon Legends: Celebi.
Pokemon Legends: Arceus has clearly left an impact on Pokemon fans. Several have touted the game as massive success—not just for spin-offs, but for the entire franchise. Its graphical advancements paired with an explorable, open world and otherworldly narrative experience has left some wanting for more.
Of those, content creators like YassiR have taken the concept and ran with it, building onto the idea of a sequel set in none other than the Johto region.
What is Pokemon Legends: Celebi?
Pokemon Legends: Celebi is the name fans have given to the imagined sequel to Pokemon Legends: Arceus.
This title is meant to be set in the ancient Johto region—known to some as the Suishou region—around the events of the Burning Tower. In an attempt to stop the war ravaging the land, the Mythical Pokemon Celebi takes the protagonist and throws them back in time to intervene. During the course of their adventure, they'll find the proto-designs of the original three legendary dogs and come face to face with Shadow Lugia and Shadow Ho-Oh.
Several aspects come together in YassiR's trailer to build what would be Pokemon Legends: Celebi, including a logo design by Dreambig_mon on Instagram, the introduction tune by SkwovetSquire, designs by KajiAtsui, and much more.
Pokemon Legends: Celebi Release Date?
In short: it doesn't have one.
Due to the fact that Pokemon Legends: Celebi is a fanmade concept, it simply doesn't have a release date—after all, it's isn't a "real" Pokemon title in development.
As always, however, that doesn't meant that this game will never be a reality. Fandom communities are a powerful thing that have commonly proven what they're capable of when they come together. While it's questionable whether or not Pokemon Legends: Celebi will be added to Game Freak's list of pending games, it's clear that fans have the drive to bring it to life—one way or another.