Pokémon
Pokémon the Movie: Secrets of the Jungle Special Research in Pokemon GO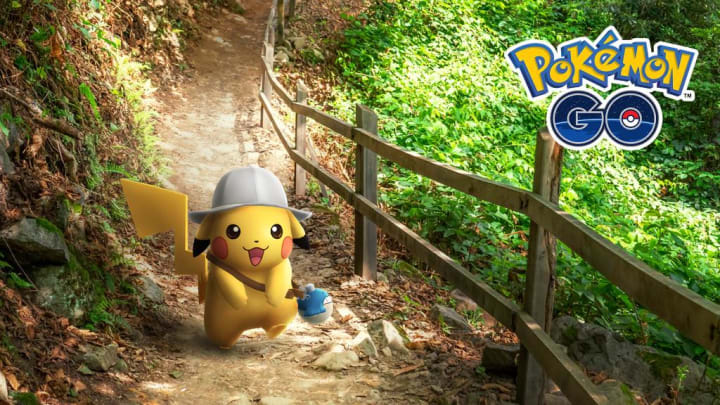 Niantic Labs has announced a partnership with The Pokemon Company to celebrate the launch of a new move—Pokemon The Movie: Secrets of the Jungle. / Niantic Labs
Niantic Labs has announced a partnership with The Pokemon Company to celebrate the launch of a new move—Pokemon The Movie: Secrets of the Jungle.
Pokemon fans, rejoice. The latest film in the franchise, Secrets of the Jungle, is set to release in just a few weeks. In celebration of this event, the "Rogue Monkey" Pokemon, Zarude, will be making its own debut in Pokemon GO through a set of Special Research tasks. Team Rocket's Jessie and James will also be making their return to the game to help—or hinder—trainers.
Pokemon GO "Secrets of the Jungle" Special Research Explained
The event will take place at 10 a.m. on Oct. 1 and run through Oct. 10 at 8 p.m., local time. The actual movie is set for a Netflix debut on Oct. 8.
The Special Research can only be picked up during the event, but can be completed anytime after that. It includes an encounter with the Mythical Zarude.
Larvitar, "Hoothoot, Combee, Drilbur, Cottonee, Dwebble, and more" will be appearing in the wild more frequently during this time. Explorer Pikachu will also be making a return with a shiny chance. PokeStop Field tasks will reward encounters with Audino and Rufflet with shiny chance, as well.
Additionally, the following Pokemon will appear as Raid bosses:
One-star: Explorer Pikachu, Larvitar, Roggenrola, Foongus, and Rufflet with shiny chance
Three-star: Lickitung, Chansey, Pinsir, Ludicolo, and Flygon
Jessie and James will be flying over trainers' neighborhoods in their trademark Meowth hot-air balloon until Oct. 15.
Those looking to get in on the Jungle spirit with their trainer avatar can take advantage of a new selection of themed clothing items in the Style Shop including the "Adventure Hat" and "Wailmer Water Bottle."
More information can be found on the official Pokemon GO news blog.