Pokémon
Pokemon UNITE Sept. 8 Full Update Notes Explained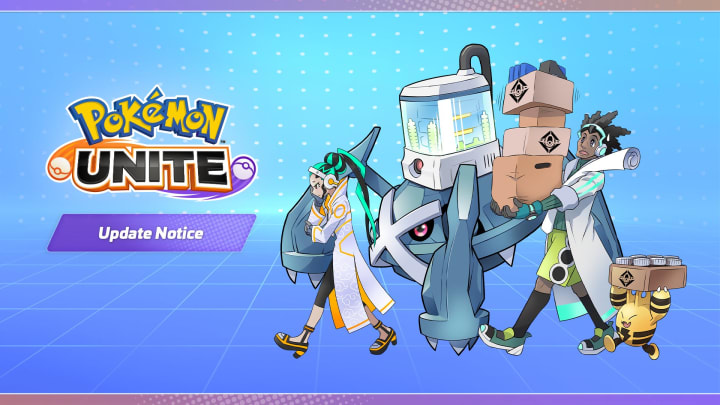 Pokemon UNITE received a short update on Wednesday, Sept. 8, featuring a slew of bug fixes and shop updates, as well as a buff to Blissey. / Game Freak, Tencent
Pokemon UNITE received a short update on Wednesday, Sept. 8, featuring a slew of bug fixes and shop updates, as well as a buff to Blissey.
The update officially went live at 12 a.m. PT (9 p.m. ET). Trainers will know it has been applied successfully if their software displays the correct version tag: Ver. 1.1.1.8. If this does not appear, the developers encourage players to restart the software or restart their device.
Pokemon UNITE Sept. 8 Full Update Notes
This update provides a host of unnamed bug fixes, shop updates, and text fixes throughout the game. While this is important in and of itself, the biggest part of the patch is a buff to the game's newest supporter, Blissey.
Blissey Buff
Blissey will now benefit from a boost to its Special Defense stat. Additionally, its Safeguard move has been tweaked for the benefit of its teammates.
The base Safeguard can cover a wider area with a lower cooldown timer. Its description has been updated to reflect the following effect:
"Removes all status conditions from the user and the designated ally Pokémon and grants both Pokémon a shield. While these shields are active, the shielded Pokémon become immune to hindrances."
Upgraded Safeguard (Safeguard+) will directly nullify more damage with its applied shield.
The full notes for the update can be found on the official Pokemon UNITE news site.