Call of Duty
Popular Twitch Steamer Believes Warzone 2 is Better Without Loadouts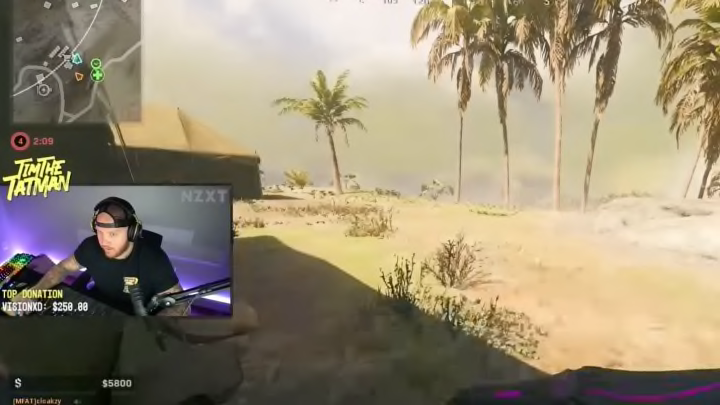 Infinity Ward
Popular Twitch streamer and YouTuber TimTheTatman has been vocal about Warzone 2.0's choice to get rid of loadouts.
In a recent video focused on the differences between the original Warzone and Warzone 2, TimTheTatman argued that Warzone 2's decision to get rid of loadouts was beneficial to the game as he believes that currently, the weapons found on the ground in Warzone are useless.
TimTheTatman goes on to say that because of loadouts in the original Warzone, "ground loot doesn't matter right now. If I'm honest with you, it's kind of boring because everyone is using the same gun."
TimTheTatman continues this line of thought by bringing up other popular battle royale games such as Fortnite or Apex Legends and how Warzone does not have the same level of excitement from finding a powerful weapon.
Although many people have expressed disappointment over the removal of loadouts in the new Warzone, there are also many who welcome the change as a breath of fresh air for the long-running battle royale. Whether Warzone 2 will eventually bring back loadouts or keep it exclusive to the original Warzone remains to be seen until the game is officially released.