Portal: Companion Collection Release Date Information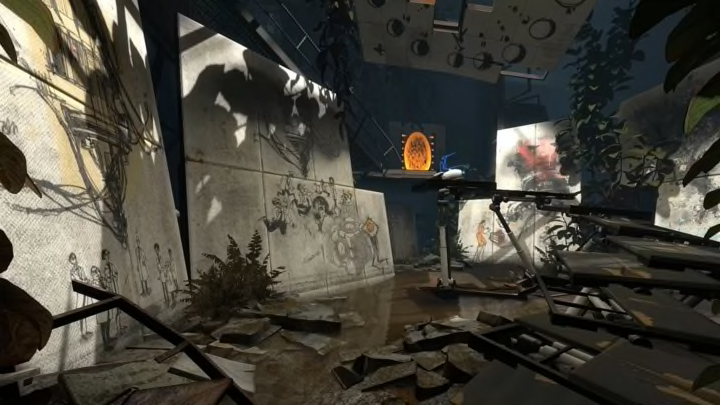 Portal 2 / Photo Courtesy of Valve Corporation
The new Portal: Companion Collection was officially announced to be coming to Nintendo Switch this year. In the Nintendo Direct Livestream on Feb. 9, Nintendo revealed the new collection coming in 2022.
Including Portal and Portal 2, the Companion Collection comes to Nintendo Switch with all the groundbreaking gameplay, dark humor, and exploration that earned the series its many awards. Here's everything we know about the release date for the upcoming Portal: Companion Collection on Nintendo Switch.
Portal: Companion Collection Release Date Information
According to Nintendo, the Portal: Companion Collection is scheduled to release sometime in 2022. There is no exact date or month for the newest Portal release on Switch.
The Portal: Companion Collection will support two players, as previous Portal games on other consoles have in the past, allowing you to team up with friends to solve all of the physical challenges and puzzles to navigate through the mysterious Aperture Science Laboratories.
Stay tuned as we wait for news on the Portal: Companion Collection and the exact release date for the newest Nintendo Switch game this year.