Overwatch
Possible Moira Changes Coming to Overwatch 2 Beta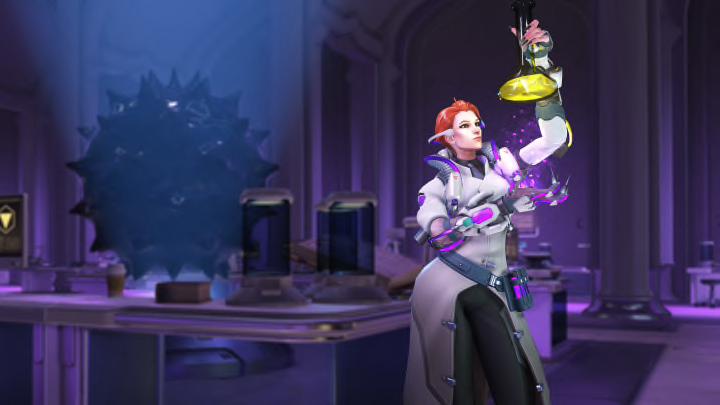 Image courtesy of Blizzard Entertainment
As the Overwatch 2 beta continues, it seems the devs are looking at possible balance changes to a number of heroes — including Moira. 
Recently, the Overwatch 2 developers posted a blog detailing some of the planned changes they have in the works while the game is in its current beta state. A previous balance patch saw improvements roll out for heroes such as Baptiste, Ana, and Zenyatta — a lot of which have been well-received by players.
Now, another balance patch is currently being planned and developers discussed some of the heroes they're considering making some adjustments to. Such as Moira.
Possible Moira Changes Coming to Overwatch 2 Beta
The devs discussed the upcoming balance patch, saying, "We're planning another balance patch this week and will include specific commentary there explaining those changes, but, we also wanted to share some broader thoughts about some heroes that have been the subjects of recent community discussion. "
Of the specific changes, the devs discussed Moira and how stable she's been in comparison to other Support heroes. "Moira continues to be a flexible pick, with her self-heal and high mobility proving effective at dealing with a more consistent push by flankers. As a result, we haven't observed a meaningful change in win rate between live and beta, meaning that Moira stayed relatively stable in comparison to other support heroes. "
"Conversely, we hear your feedback that Moira's current stability doesn't mean she should remain unexamined."
The devs concluded by saying, "As we consider potential changes, we have a goal of providing her with increased utility that feels impactful and increases her potential to be a playmaker while also tempering the damage and healing of Biotic Orb and Biotic Grasp to bring her more in line with other supports. " 
Hopefully Blizzard's attentiveness to player feedback will see Overwatch 2 arrive in a more polished state once the game officially launches in full.