Possible Warzone Map Teaser Appears in Black Ops Cold War Trailer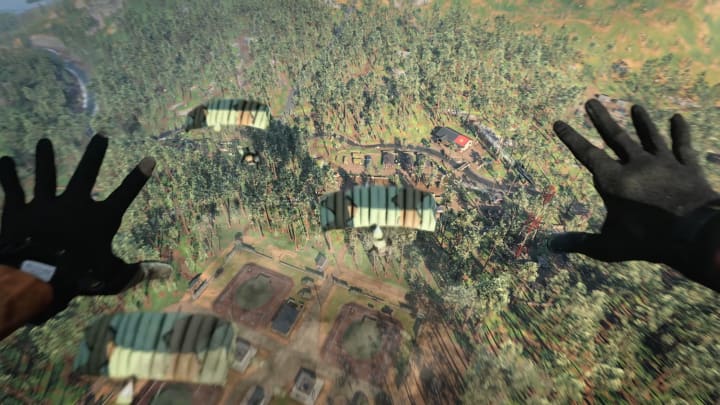 A possible new Warzone map may have appeared in a Black Ops Cold War trailer. / Photo by Activision
A trailer for Call of Duty: Black Ops Cold War may have revealed Warzone's next playable map Wednesday.
The trailer showed off Cold War's upcoming Fireteam game mode, which features 40 players on 10 teams competing over different objectives. In this video, those players parachuted into a large, forested map.
Although it's clear this map will be used in the Fireteam mode, Activision and Infinity Ward have already set a precedent for using sections of the larger Warzone map for other game modes. Several maps in Modern Warfare are based on Warzone locations, especially those in the large-scale Ground War.
Data miner u/MrEarthboundFan found a file named "wz_forest_loadingmovie" featuring imagery from what appears to be the same map, supporting the theory that this new location will be playable in Warzone.
Infinity Ward and Activision have previously confirmed Warzone will continue to be supported alongside the flagship Call of Duty titles.
Black Ops Cold War is scheduled for release Nov. 13.