Possible Weapon Leaks for Apex Legends Season 7 Revealed
By Brian Gilmartin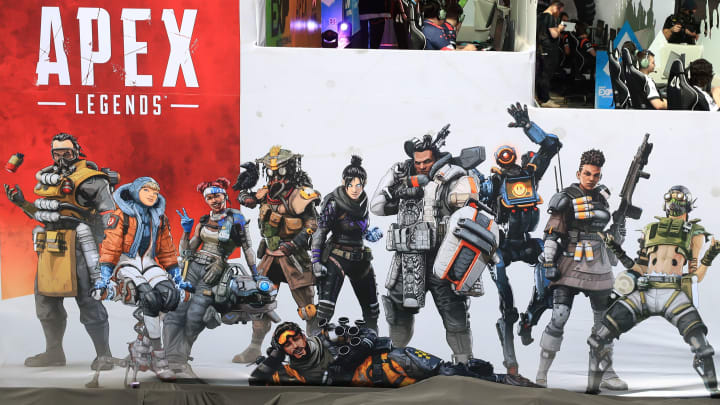 EXP Invitational - Apex Legends at X Games Minneapolis / Sean M. Haffey/Getty Images
With the seventh season of Apex Legends starting on Nov. 4, one of the biggest changes that looks to be coming is the addition of a new weapon. Although there isn't a great amount of detail as to what the weapon is, there is a lot of speculation given what we know.
Biast12, a well known data miner and leaker for Apex Legends, revealed that there was a new gun in the data files for season seven. What we do not know is the type of weapon class, fire rate, or even the type of bullet it carries. So without any knowledge how can we speculate what type of gun it is? Well, Biast12 did capture an image that has since been deleted from Reddit. This weapon was captioned '30 x 30', which could be related to the 30-30 Winchester Lever Action Rifle that has been seen in dev streams.
Possible Weapon Leaks for Apex Legends Season 7 Revealed
The images of the weapon appear to be a level actioned Rifle. Some speculating the gun is simply a 'cosmetic' for an existing weapon, while others think it looks mostly like a similar version of the G7 Scout. Respawn might also release more on the weapon in the Season 7 trailer launch, which is scheduled for Oct. 28 at 11 a.m. ET.
Ultimately we may not know any of the specifics about the weapon until the new season starts, but until then, you can make your own speculations. You can view the leaked images of the gun here.