Pokémon
Potential Leak of the Pokemon Legends: Arceus PokeDex Reveals New Total: 905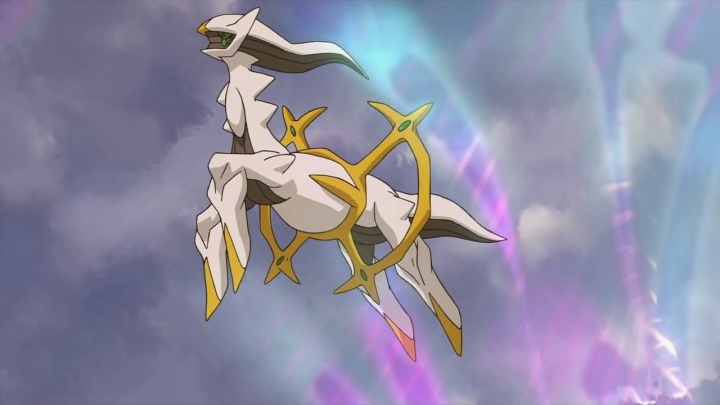 A new potential leak of the PokeDex to be released with Pokemon Legends: Arceus has given trainers a better, fuller picture of the Hisui region. / The Pokemon Company
A new potential leak of the PokeDex to be released with Pokemon Legends: Arceus has given trainers a better, fuller picture of the Hisui region.
Pokemon Legends: Arceus is only a few weeks away from release and trainers are already preparing to step back in time to ancient Sinnoh—renamed as "Hisui." Alongside the adorable, heart-stealing Hisuian Growlithe, several other Pokemon have been revealed to have Hisuian forms or brand new evolutions since the title's announcement. Now, new leaks have provided a bigger picture into the selection trainers can expect when they boot up their Switch.
Potential Leak of the Pokemon Legends: Arceus PokeDex Revealed
According to the information published by Centro LEAKS (@CentroLeaks) from @HexeChroma and @Riddler_Khu, the Hisuian PokeDex will include several familiar faces from the National Dex. Other informants have since added on to this reveal with extra details of their own.
While DBLTAP cannot confirm the veracity of this leak, we can list the Pokemon shown in the leaks. These include:
Rowlett, Dartix, Decidueye
Cyndaquil, Quilava, Typhlosion
Oshawott, Dewott, Samurott
Growlithe, Arcanine
Scyther, Scizor, Kleavor
Voltorb, Electrode
Qwilfish
Sneasel, Weavile
Stantler, Wyrdeer
Teddiursa, Ursaring
Combee, Vespiqueen
Pachirisu
Turtwig, Grotle, Torterra
Chimchar, Monferno, Infernape
Piplup, Prinplup, Empoleon
Bidoof, Bibarel
Starly, Staravia, Staraptor
Kricketot, Kricketune
Shinx, Luxio, Luxray
Cranidos, Rampardos
Shieldon, Bastiodon
Burmy, Wormadam
Buizel, Floatzel
Cherubi, Cherrim
Shellos, Gastrodon
Drifloon, Drifblim
Buneary, Hopunny
Glameow, Purugly,
Stunky, Stuntank
Bronzor, Bronzong
Chatot
Spiritomb
Gible, Gabite, Garchomp
Riolu, Lucario
Hippopotas, Hippowdon
Finneon, Lumineon
Skorupi, Drapion
Croagunk
Toxicroak
Carnivine
Snover, Abomasnow
Petilil, Lilligant
Basculin, Basculegion
Rufflet, Braviary
Zorua, Zoroark
Rotom
Azelf
Uxie
Mesprit
Dialga
Palkia
Giratina
Heatran
Regigigas
Cresselia
Manaphy, Phione
Arceus
Darkrai
Shaymin
There are seven new Pokemon to be added to the roster, bringing the total number of Pokemon in the PokeDex to #905.
Pokemon Legends: Arceus releases for the Nintendo Switch on Jan. 28.