Potential Nerfs Headed to NZ-41 After Its Rise in Popularity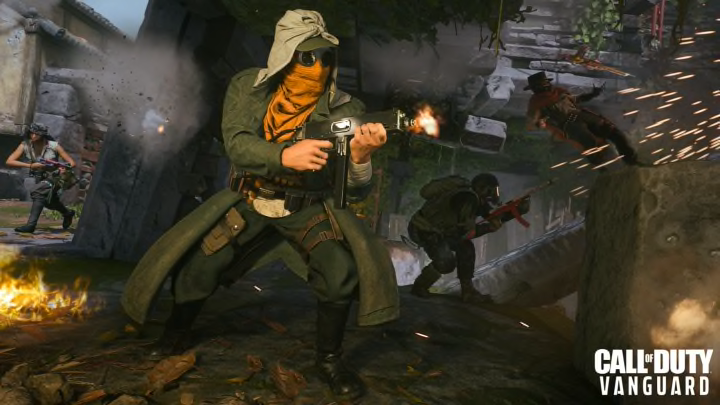 Get your picks with NZ-41 in now, players. Nerfs for the weapon may be in the works as we speak. / Photo Courtesy of Activision
Get your picks with NZ-41 in now, players. Nerfs for the weapon may be in the works as we speak.
The NZ-41 has become a little bit too powerful according to one Call of Duty (COD) Warzone developer. In a short exchange on Twitter, Tully Ackland, Senior Game Designer at Raven Software, agreed with players that the NZ-41 had become too powerful in its own right and needed to be adjusted.
Nerfs on the Horizon for the NZ-41
In a Twitter thread published on his profile, Ackland discussed the state of the Taped Grip, which is now in a place where it performs "as intended" — to the potential chagrin of some players. This sparked a conversation about the state of NZ-41.
"The NZ is a problem. ARs in general should not be that easy to control... especially at that range." Twitter user WyLeEZtv wrote.
Ackland replied, "Agreed it's not where I'd like it to be right now. There are weapons designed to be easy to use, the NZ isn't one of them." Later adding, "We over indexed on the enhancements to make it viable."
Several players have taken this admission to mean nerfs are just around the bend for the weapon as it currently has very little drawbacks. With powerful damage and sniveling recoil, it is a clear example of an imbalanced weapon — making it no surprise that it is currently among the top used weapons in Season 4.
DBLTAP cannot confirm any nerfs to the NZ-41, what they may be, and/or when they would drop.
---
Players who want to get the most out of the weapon before Activision dethrones it from its spot on the leaderboard should check out our NZ-41 loadout advice.