Predicting Rebirth Island's Return to Warzone in 2024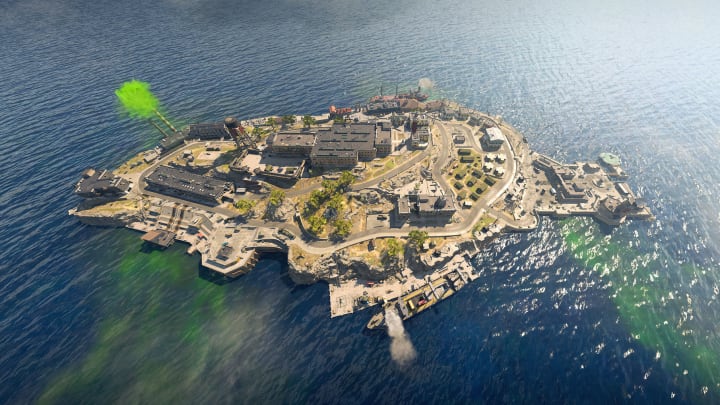 Here's when we predict Rebirth Island will return to Warzone. / Activision
Fans excited for Rebirth Island's return to Call of Duty: Warzone in 2024 will likely have to wait five more months to experience the iconic map.
In the wake of Fortnite OG's success, Call of Duty fans are looking forward to the return of Rebirth Island and Fortune's Keep now more than ever. In a surprise announcement at Call of Duty: NEXT, Activision confirmed the Resurgence maps' return to Warzone next year. Without any specific release dates, though, fans are wondering just when they can expect to spawn in on the beloved maps.
Based on Activision's announcement and the upcoming Call of Duty: Modern Warfare 3 update schedule, here's our predictions for when the best Resurgence playgrounds are returning to Warzone.
Predicting Rebirth Island's Return to Warzone in 2024
We predict Rebirth Island will return to Warzone in April or May of 2024. The huge release will likely not occur until at least Modern Warfare 3 and Warzone Season 3. Although Activision has yet to release the seasonal dates for Modern Warfare 3, based on previous Call of Duty titles, Season 3 typically occurs in early spring.
Fans can expect Fortune's Keep back in Warzone much earlier in 2024. Activision announced, "Fortune's Keep will return early next year and Rebirth Island will follow later in 2024, making it our most diverse map rotation in Call of Duty: Warzone."
Rebirth Island is arguably the more popular map of the two, therefore it makes sense that Activision will tease its release for as long as possible.
Predicting Fortune Keep's Return to Warzone in 2024
As the first of the two Resurgence maps to return, we predict Fortune's Keep will drop in February 2024. The map would be the perfect addition to Modern Warfare 3 and Warzone Season 2.
After Urzikstan launces in December 2023 as part of Modern Warfare 3 Season 1, Activision will want to keep major Warzone releases coming with each new season.
Stay tuned for more updates about the return of Rebirth Island and Fortune's Keep as Warzone unfolds in the Modern Warfare 3 era.