Primal Ritual Shell Trinket in Dragonflight Explained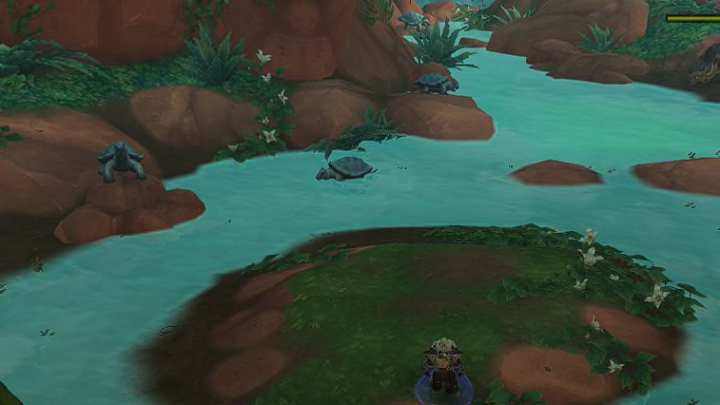 You may be wondering what Primal Ritual Shell is after using your harpoon on a lunker or receiving a reward for the community feast, but sadly, it's not a pet or rare item. The interaction of the trinket is cool and you should go experience it, but unless you get it at higher item level, it's not worth it. In reality, it's more of a fun in-game interactive and pays homage to a beloved animated series
As the Trinket states, "Use: Perform the summoning ritual and commune with one of the Primal Turtles to gain its blessing. The ritual site can be found south of Uktulut Pier in The Waking Shores, near the remains of a dragon."
That ritual site is in Waking Shores at 43,36. You'll see a little island in the middle of a pond surrounded by turtles, stand in the middle and activate the trinket while it's equipped. Four turtles will spawn, representing a specific element.
It's a cool mechanic and clearly is shout-out to Avatar the Last Airbender and the Lion Turtles that granted the elements to the first humans. But unless you get it in your vault, or a high item level drop, it probably should be vendored.