Prime Gaming AC: Valhalla: Activation and Advantages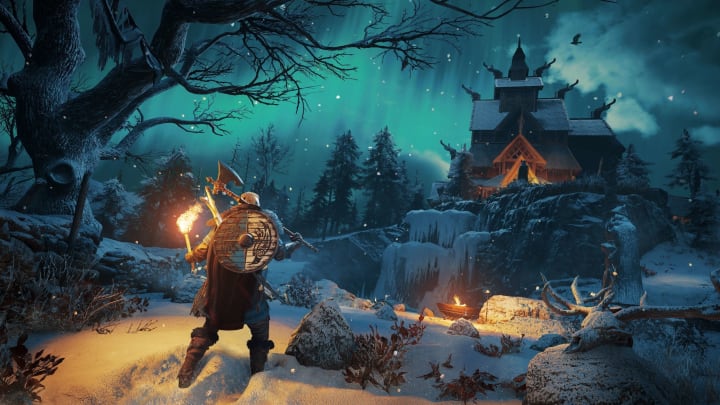 Prime Gaming has some unique rewards for players of AC: Valhalla.
Assassin's Creed: Valhalla (AC: V) fans have some exclusive items awaiting them with the use of Amazon's Prime Gaming service. Twitch users may recognize its name from the collaboration between platforms—allowing users to activate Twitch Prime when linking with an associated Amazon Prime account. Now, this benefit has extended to Ubisoft Connect, gifting participating players with a cosmetic bundle for their support.
Prime Gaming AC: Valhalla
The primary reward for many is the Carolingian Dynasty Gear Pack. It includes a full set of gear, special mount, raven appearance, shield, weapon, and both naval skin and props. Once claimed, this content belongs to the player indefinitely, so any shenanigans concerning either Prime service is irrelevant.
Obviously, users need to have an active Amazon Prime subscription or trial to receive content. They will no longer be eligible for extra offers when the membership expires. Additionally, they will only be able to receive content that is currently available. No previous or retired content can be claimed past its featured date.
Players can only claim the bundle once--so be sure the accounts are correct before hitting that "Claim Now" button. According to Amazon, "each offer can only be applied to one account. Each account can only receive one offer." Users who accidentally link the wrong accounts do have the option to unlink before getting their content.
More information can be found on the Prime Gaming AC: V webpage. The service does have other offers available for different games, so it may be worth the search to find them all.