Prime Icon FIFA 20: How to Complete the Guaranteed SBC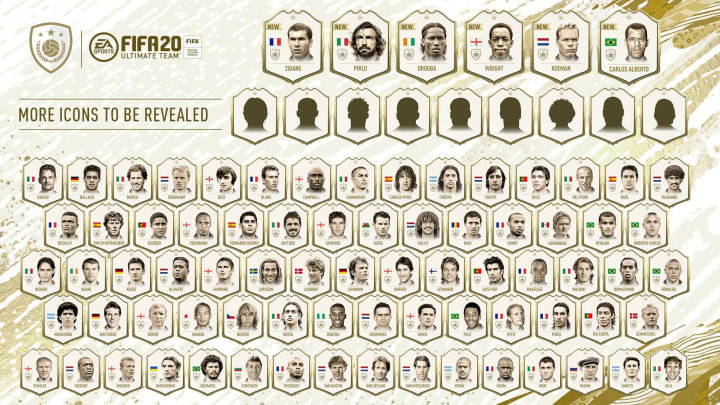 FIFA 20 players can now complete a guaranteed Prime Icon SBC. / Photo by EA Sports
Prime Icon FIFA 20 guaranteed SBC pack was added during Summer Heat.
The Prime Icon Pack SBC gives players a guaranteed Prime Icon player, the first time such a pack has been released in FIFA 20 Ultimate Team. Players previously received Base and Middle Icon packs with both receiving multiple releases with altered requirements. EA Sports released the first guaranteed Prime Icon pack with low requirements during the new Summer Heat promotion seemingly replacing FUTTIES.
Prime Icon FIFA 20: How to Complete the Guaranteed SBC
Here's how to complete the Prime Icon Pack SBC in FIFA 20:
One Segment
TOTSSF, TOTW or TOTW Moments Players: Min. 1
Squad Rating: 88
Team Chemistry: 55
# of Players in the Squad: 11
The SBC provides fantastic value for coins and EA Sports also released upgrade SBCs giving players a clear path to crafting these packs.
While interest in playing the game is low since it's the end of the game's cycle, the Prime Icon SBC is a fun piece of content to partake in. Or, for those looking to cash in, high rated cards are spiking in price and can be sold for an inflated price.
The Prime Icon Upgrade SBC is available for five weeks during Summer Heat. EA Sports also released a Summer Heat Ferland Mendy and Tanguy Ndombele.