Prismatic Amulet Diablo II: How to Craft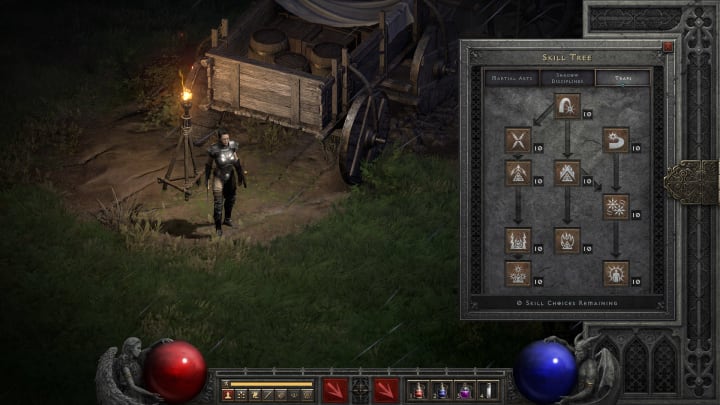 The Prismatic Amulet is one of the most versatile defensive items in Diablo II: Resurrected. / Photo courtesy of Blizzard
The Prismatic Amulet is one of Diablo II: Resurrected's most valuable pieces of equipment. The amulet, which can only be made using a fairly expensive recipe, can provide a very strong baseline of elemental resistances that will prove useful in a wide range of combat situations. Here's how to get one for yourself using the Horadric Cube.
How to Craft the Prismatic Amulet in Diablo II: Resurrected
To get a Prismatic Amulet of your own in Diablo II: Resurrected, you'll need to have picked up the Horadric Cube. You'll find this rather inscrutable object at the end of Hall of the Dead Level 3, in the game's second act.
Once you have the Horadric Cube, you'll need to combine the following items inside it:
One Perfect Amethyst
One Perfect Emerald
One Perfect Ruby
One Perfect Sapphire
One Perfect Topaz
One Perfect Diamond
Any Amulet
If you don't have a Perfect version of any of these gems, you can upgrade lesser versions by combining three in the Horadric Cube.
Once you've got your Prismatic Amulet equipped, you'll enjoy a flat buff to all your resistances ranging from 16% to 20%.